Migrant Services
Navitas Adult Migrant English Program (AMEP)
NAVITAS ENGLISH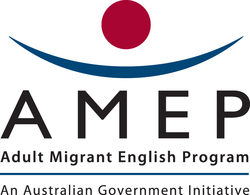 Add to favourites
About Us
A settlement English program providing eligible migrants who have migrated to Australia in the last five years and humanitarian entrants with up to 510 hours of free English language learning. Teaches listening, speaking, reading and writing skills in English as well as Australian culture and customs.
Covers practical topics such as money, housing, work, transport and accessing key settlement information and services. Further topics include English for use with computers and other technology and for getting a job and use in the workplace.
Students who attain a certain level of English can then participate in the Pathways to Work program, obtaining training and work experience in a particular field.
Classes held at: Reid CIT 9:30am-1:45pm and 2-5:15pm Mon-Fri, 5:45-9pm Mon-Wed and 9am-1:15pm Sat; Gungahlin Community Centre 9:15am-1:45pm Mon and Tue or Thu and Fri; Tuggeranong; Belconnen. Childcare during classes available. Also provides a home tutor scheme.
Get Directions
Extra Information
Accessible By Anyone
Access Fee Contact us for details
Age Ranges All ages
Tags
Culturally and Linguistically Diverse Communities, Language Classes, Migrant Education and English Classes
Share with QR Code