Adult Health Services
ACT Women's Health Service
Canberra Health Services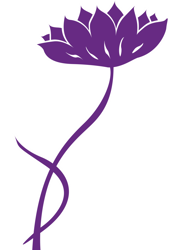 Mon 8:45 AM to 4:45 PM
Tue 8:45 AM to 4:45 PM
Wed 8:45 AM to 4:45 PM
Thu 8:45 AM to 4:45 PM
Fri 8:45 AM to 4:45 PM
Sat Closed
Sun Closed
Add to favourites
About Us
Women's Health Service sees women who have significant difficulty in accessing health services due to the impact of:
Violence, abuse or neglect
Identifying as being of Aboriginal or Torres Strait Islander origin
Language or cultural barriers
Homelessness or risk of homelessness
Substance abuse issues
Mental health issues
Disability
Sexual identity issues
To discuss your individual circumstances, please phone 02 6205 1078 and speak to one of our intake workers.
Our services
Our services include:
Well Women's Clinic - A comprehensive women's health check that includes a health history, routine screening and cervical screening (PAP Smear) and life style advice.
Counselling - Short, medium and long term counselling is offered on a range of issues
Education - Women's Health Service provides training to health professional and community agencies on working with women who have been subjected to interpersonal violence.
Specialised Medical Services - Nurse Practitioner and Doctor services can provide you with short term comprehensive care and assist you to link in with a general practice in the community.
Nutrition - A dietician provides consultations on a range of nutrition related issues including: general nutrition; food allergies or intolerances; gut issues; and developing a healthier relationship with food. This service is available on alternate Thursdays.
NOTE: This service does not function as a traditional general practice and does not provide immediate or crisis care. For example, treatment of minor ailments such as coughs or colds or symptoms that might indicate a heart attack such as chest pain or shortness of breath. If you have urgent health concerns you can go to;
The Walk-In-Centre at the Canberra Hospital ( 7am-11pm, 7 days a week)
Go to Accident and Emergency at Canberra or Calvary Hospitals
Dial 000 for an Ambulance
Phone HealthDirect on 1800 022 222 (Free 24 hour telephone health advice line staffed by Registered Nurses)
Drop in and phone intake
Drop in and Phone Intake
Intake hours
Monday: 1pm to 3pm
Tuesday: 1pm to 3pm
Wednesday: 1pm to 3pm
Friday: 1pm to 3pm
Please note that Intake hours are subject to change
Locations
Women's Health Service is centrally located in Civic at Level 1, 1 Moore Street.
Outreach counselling and women's health clinics are also provided in:
Gungahlin - Child and Family Centre, 51 Ernst Cavanagh Street, Gunghalin.
Counselling Monday only.
West Belconnen - West Belconnen Child and Family Centre, Corner Starke and Luke Streets, Holt.
Counselling and Well Women's Clinic occurs monthly on a Thursday.
Belconnen - Belconnen Health Centre, 56 Lathlain St (cnr Cohen St) Belconnen. Well Women's Clinics occur 3 Thursdays a month.
Phillip - Phillip Health Centre, Keltie Street, Phillip (next to Woden Library).
Well Women's Clinics occur every Tuesday.
Counselling occurs every Friday.
Tuggeranong - Child and Family Centre, Anketell Street, Tuggeranong - Thursday and Friday Counselling only
Tuggeranong - Greenway Waters, Cnr Anketell and Cowlishaw Streets - Well Women's Clinic - every Monday
Quick Facts About The Region
Get Directions
Extra Information
Accessible By Anyone
Access Fee No fee
Age Ranges All ages
Gender Female only
Tags
Alcohol Addiction, Bisexual, Counselling, Culturally and Linguistically Diverse Communities, Disability, Domestic Violence, Drug Addiction, Health Centre, Homeless, Indigenous, Intersex, Lesbian, Mental Illness, Women, Womens Health Centres
Share with QR Code