Parents & Citizens Associations
Samaritans
Samaritans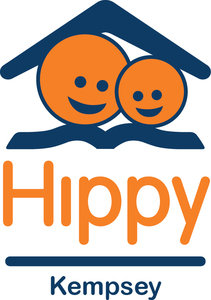 Mon 9:00 AM to 3:00 PM
Tue 9:00 AM to 3:00 PM
Wed 9:00 AM to 3:00 PM
Thu 9:00 AM to 3:00 PM
Fri Closed
Sat Closed
Sun Closed
Add to favourites
About Us
What is HIPPY?
HIPPY is a two-year home-based, early learning and parenting program for families with a pre-school age child starting Kindergarten in 2019.
The HIPPY approach is based on evidence that children's earliest and most powerful learning comes from their family.
HIPPY operates in over 100 communities all over Australia.
Families learning together.
What are the benefits for Children?
· Encouraging a love of learning.
· Maximising chances of enjoyment and doing well at school.
· Promotes language, numeracy and listening skills.
· Develops concentration and motor skills.
· Builds self-esteem and confidence in learning.
· Improves communication between parents and children.
What are the benefits for Families?
· Helps create a learning environment at home.
· Increases parents' knowledge of child development and the way children learn.
· Provides parents with opportunities to enjoy positive time with their children.
· Enables parents to be actively involved in their children's education.
· Supports parents to meet regularly and promotes a sense of inclusion and connectedness with their community.
· Increases parents' self-confidence.
· Has an overall positive impact on family relationships.
· Creates local employment and training opportunities.
· Improves communication.
How does HIPPY work?
· Fits into families daily life.
· Home Tutor practices with Parents/Carer who then does the activities with the child.
· 10-15 minutes of educational activities each day.
· Parent Groups.
Who are the Tutors?
Tutors are parents who have completed the program or are actively enrolled with their own child.
A Home Tutor is a PAID position which allows flexible hours working with other families completing HIPPY. Full training and support will be provided and no experience is needed.
How do I sign up?
Contact your local Coordinator Karissa Black
Phone: (02) 6562 3705 Mobile: 0428 560936
Email: [email protected]
The Brotherhood of St Laurence holds the licence to operate HIPPY in Australia. The Home Interaction Program for Parents and Youngsters is funded by the Australian Government Department of Social Services. HIPPY is delivered by local providers.
Get Directions
Extra Information
Wheelchair Access Yes
Accessible By Anyone
Access Fee No fee
Age Ranges All ages
Eligibility Notes
Priority given to families who: Hold a Health Care Card Have a child who is Aboriginal and/or Torres Strait Islander Are caring for a child in the Permanency Support Program (foster care) Are single parent families Speak English as a second language
Share with QR Code