General Community Facilities
Coffs Community Gardens
Coffs Community Gardens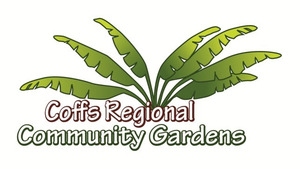 Mon 9:00 AM to 3:00 PM
Tue Closed
Wed Closed
Thu 9:00 AM to 3:00 PM
Fri Closed
Sat 9:00 AM to 3:00 PM
Sun Closed
We may have volunteer positions available for the right person. Contact us to discuss
Add to favourites
About Us
Coffs Community Gardens is a not-for-profit, incorporated association, established in 2010.
Our members are local volunteers committed to: Grow local, organic vegetables & fruit; Grow community connections (especially for refugees and persons with a disability); Hold gardening workshops; Hold celebration events; Preserve the food & seed of spray-free crop cultivars; Promote healthy eating, waste reduction and recycling.
Our guests are local residents and visitors who seek the knowledge, experience, and food of growing organic, small-scale crops and fruit trees.
We welcome new members, and invite interested guests to attend our events.
Quick Facts About The Region
Get Directions
Extra Information
Disabled access This location does not have disabled access
Accessible By Anyone
Access Fee Contact us for details
Age Ranges From 20 to 80 years of age
Languages German
Transport Notes
We are a 1-2min walk through a small park, from the south via Combine St, or from the north via the intersection of William St and Caltowie Pl (just South of the tennis courts).
Facility Notes
Site locked until a member unlocks the gate. Toilet is a basic compost loo. Undercover we have a fridge, barbecue, kettles, tables & chairs, and more. Around the main structure we have over 30 garden beds to grow food in.
Volunteer Notes
We have different activities for interested persons of various abilities. Mobility challenges sometimes include muddy and uneven ground. For gardening please bring appropriate weather protection, steel-cap boots, your food & drink, and any medicines.
Share with QR Code