General Welfare & Support Services
Tender Funerals Mid North Coast - Kempsey
Tender Funerals Mid North Coast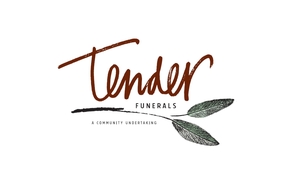 Add to favourites
About Us
Tender Funerals is in the early stages development on the Mid-North Coast
At Tender Funerals, we believe funerals and funeral care should be meaningful, authentic, and affordable.
Tender Funerals is a not-for-profit funeral service that offers choice and transparency in delivering personalised, meaningful and affordable funerals in times that can create financial or emotional distress, and community education and empowerment around after death care.
We provide a full range of services across after death care, funeral/celebration arrangements and body disposal options – many based on sustainable principles – which enable you to have a much greater say in how your loved one is treated after death. We encourage practices that promote healing.
A community venture, we operate in ways they do not leave community members with large debt. We don't take shortcuts and always put people and relationships first.
Website: - www.tenderfunerals.org
Similar Providers Nearby
Tender Funerals Mid North Coast - Kempsey has chosen to only show the suburb their service is based in.
Extra Information
Age Ranges All ages
Tags
Cremation, Death service information, Funerals
Share with QR Code
The Tender Funerals model has the following core characteristics: We are not-for-profit We do not distribute funds to other programs/initiatives We take a whole-of-community approach We operate under a common set of essential values We provide person-centred services and supports We believe in transparency and choice
Visit Tender Funerals Mid North Coast website