General Self Help Services
Bask Life Coaching
Bask Life Coaching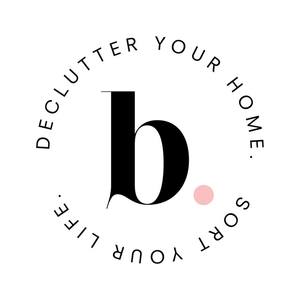 Add to favourites
About Us
Bask Life Coaching aims to help people of all ages from the young to the elderly who are feeling overwhelmed by stuff.
Clearing the Physical Clutter: Cluttered homes lead to cluttered lives. I aim to help you get rid of the things that don't matter in your life to find space to enjoy the things that do. I will create a personalised declutter program, where we work together to rid your space of clutter, be it one cupboard or your whole house. I will teach you the methods to keep clutter under control and prevent you from feeling overwhelmed by it again.This all happens in a non-threatening manner where you are completely in control of your possessions- rest assured, I am not going to throw any of your belongings out, I will just get you to look at them in a new light.
I offer an in-home service and can be as 'hands-on' as you need me to be so if you are having any mobility issues or troubles accessing all of your belongings I will be there to help. Alternatively if you are not in my location, I can offer an online or 'virtual decluttering' service where I create a report for you to tackle your clutter issues on your own.
I also co-host a free podcast which you can download to help you implement strategies to live life free of clutter- It is called Be Uncluttered.
Clearing the Mental Clutter: Life Coaching can be one of the keys to a happier, healthier life. Everyone faces challenges in life, be they in relationships, around finding life's purpose or managing confidence issues. It is important to rid yourself of mental clutter: old ideas, toxic relationships or negative self-talk that holds you back. I can tailor a package to help you find clarity and live a more intentional and fulfilled life. Together we will create a plan, set meaningful goals, create strategies to achieve them and have you on the way to the living the life you always wanted.
I offer discount to military members and their spouses.
Quick Facts About The Region
Similar Providers Nearby
Get Directions
Extra Information
Wheelchair Access Yes
Accessible By Anyone
Access Fee Full cost
Age Ranges All ages
Share with QR Code