General Child Services
Kids Club Child Care Clarence Street Centre
Kids Club Child Care Centre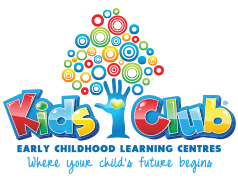 Mon 7:30 AM to 6:30 PM
Tue 7:30 AM to 6:30 PM
Wed 7:30 AM to 6:30 PM
Thu 7:30 AM to 6:30 PM
Fri 7:30 AM to 6:30 PM
Sat Closed
Sun Closed
Add to favourites
About Us
Kids Club's Clarence Street Early Learning Day Care Centre is located at the very heart of Sydney and is the perfect solution for anyone looking for top-quality child care at the most convenient spot in Sydney.
The Clarence Street Centre is one of a few of the Kids Club locations, but it is one of the most impressive. The facility has three rooms, each of which is specifically designed for an age group's learning and safety needs.
It also has a beautiful outdoor play area, which helps the children stay active and healthy. Finally, the facility has trained staff that works with children and their parents to create the best possible environment for each individual child.
To find out more, call us at (02) 9651 4218 today and let's set up a tour!
Get Directions
Extra Information
Age Ranges Under 5 years of age
Facility Notes
High Quality Educational Program, Large Safe and Natural Outdoor environment,Daily communication through conversations
Tags
Childcare, Children, Early Childhood
Share with QR Code