General Ageing Services
All Aged Care
All Aged Care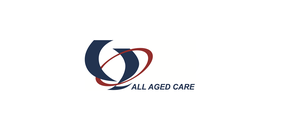 Add to favourites
About Us
All Aged Care offer in-home services including home support services, home care packages, allied health, respite (day and overnight) and transport. All Aged Care services are provided by a highly trained, professional and caring team who are committed to the principles of duty, trust, respect and to delivering the highest standard of care.
All Aged Care recognise that no two individuals have the same needs. We match carers with clients based on care needs and cultural fit and we emphasise continuity of care which means you get the same carer at the same time on the same day.
We offer the best possible care as part of a holistic service utilising our extensive skilled workforce and also working with other health care professionals involved in your care. This integrated approach means you are always assured of a cohesive planned approach ensuring the right care at the right time.
Quick Facts About The Region
Get Directions
Extra Information
Age Ranges From 65 to 105 years of age
Languages Eastern European,Greek,Italian,Chinese
Share with QR Code