General Support Services & Counselling
QLife
QLife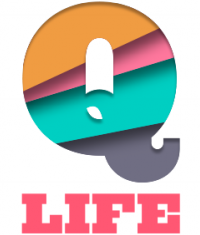 PO Box 51, Newtown NSW 2042
Open Today 3:00 PM to 11:59 PM
Mon 3:00 PM to 11:59 PM
Tue 3:00 PM to 11:59 PM
Wed 3:00 PM to 11:59 PM
Thu 3:00 PM to 11:59 PM
Fri 3:00 PM to 11:59 PM
Sat 3:00 PM to 11:59 PM
Sun 3:00 PM to 11:59 PM
Add to favourites
About Us
QLife is a free and anonymous national phone and web chat counselling, support and referral service for LGBTI people, their friends and families.
Talk to peers from LGBTI communities.
Connect for a chat, ask us about referrals near you, or check out resources on our website.
QLife is open 3pm - midnight 365 days a year.
1800 184 527
QLife has elected to withhold the display of their location on a map
Extra Information
Online Service Yes
Phone Service Yes
Accessible By Anyone
Access Fee No fee
Age Ranges All ages
Tags
Bisexual, Gay, Intersex, Lesbian, Queer, Transgender
Share with QR Code