Sports Clubs
Brisbane Sub Aqua Club
Brisbane Sub Aqua Club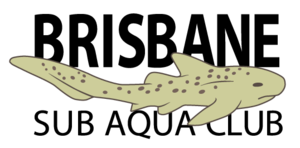 Add to favourites
About Us
Not-for-profit scuba diving club affiliated with the international BSAC club based in UK.
The Brisbane Sub Aqua Club offers internationally recognised dive training by skilled volunteer instructors in a friendly and supportive club environment.
BSAC divers dive with friends - members find buddies in the club with similar interests and skills. Less experienced divers are looked out for, and develop their diving skills at their own pace.
Brisbane Sub Aqua Club has elected to withhold the display of their location on a map
Extra Information
Online Service Yes
Phone Service Yes
Accessible By Members only
Access Fee Contact us for details
Age Ranges All ages
Other Requirements Members are subject to the rules of the club
Share with QR Code
Our mission is to grow the region's love of scuba diving. Why? We believe that scuba diving in Southeast Queensland offers some of the most thrilling, challenging and rewarding diving in Australia. Scuba diving offers adventure, opportunity, friendship and fun like no other sport we've come across. We believe these adventures need to be supported with the highest quality diver training and safe practices, provided within a supportive club environment. People can choose how, when and where they wish to dive and train. As a not-for-profit organisation we have no agenda other than to support our members and volunteers in their pursuit of fabulous and safe diving. We are committed to the health and cleanliness of the underwater environment, contributing our skills to cleaning sites and to raising community awareness of the need to care for our oceans.
Visit Brisbane Sub Aqua Club website