Peak Bodies
COTA Queensland
COUNCIL ON THE AGEING QUEENSLAND LTD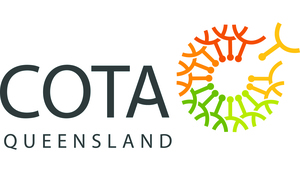 Mon 9:00 AM to 5:00 PM
Tue 9:00 AM to 5:00 PM
Wed 9:00 AM to 5:00 PM
Thu 9:00 AM to 5:00 PM
Fri 9:00 AM to 5:00 PM
Sat Closed
Sun Closed
Add to favourites
About Us
Council on the Ageing (COTA) Queensland, the seniors peak, is a statewide not for profit organisation that advances the rights, interests and futures of people as we age.
Since 1957, COTA has been working in partnership with older Queenslanders to shape COTA's policy and advocacy work to challenge and influence decision makers to co -create positive social change. Giving priority to older people experiencing injustice, discrimination, disadvantage or disability.
Contributing to an understanding of ageing enabling older people and all sectors of the community to plan for healthy ageing through education advice and activities, promoting and engaging in research which is of interest and concern to older people.
Empowering older Queenslanders to make informed choices and act on their behalf.
We:
advocate to Government on issues that affect us all as we age and we promote older people's rights.
provide free education to the community to help people be empowered to make informed decisions.
promote and partner in research that addresses the big issues for older people.
support organisations that address issues for older Queenslanders who are experiencing injustice, discrimination, disadvantage or disability.
coordinate Queensland Seniors Week, connecting folk of all ages and backgrounds
Since 2007, COTA has been advocating for Age-friendly cities and communities, providing advice to governments, community organisations and businesses.
An age-friendly community is where older people are valued, respected and actively engaged in their community. They can stay in touch with people they care about and find the services and support they need. Age-friendly communities are more liveable for everyone.
To find out more about COTA Queensland visit www.cotaqld.org.au or phone 1330 738 348.
Shop Save Donate - https://www.shopnate.com.au/cause/council-on-the-ageing-queensland
Quick Facts About The Region
Get Directions
Extra Information
Wheelchair Access Yes
Disabled access Toilet, Hearing loop, Ramp access
Accessible By Anyone
Access Fee No fee
Age Ranges Over 50 years of age
Tags
Accessible Transport, Advocacy, Affordable Housing, Age Discrimination, Aged Care, Charity Organisations, CHSP, Community Education, Concessions, Consumer Protection, Employment, Frail Aged Care, Home Care Packages, Homeless, Lobby, Mature Adults, Newsletter, Work Experience, Workshops
Share with QR Code