General Self Help Services
Gold Coast Connect Group
Spinal Home Help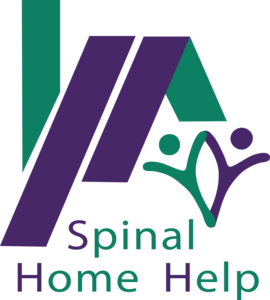 Add to favourites
About Us
Spinal Home Help – Gold Coast Connect Group
If you live on the Gold Coast and are struggling to adjust to life after spinal cord injury or just want someone to talk to, support is only around the corner.
The connect group will run in the 3rd week of each month. On the Monday, the group will be for people with spinal cord injury only, to create a space that is patient-focused and aimed at sharing experiences dealing with an SCI from a personal perspective. On the Wednesday, the group will provide a welcoming space for spouses, family and friends to discuss their struggles and knowledge of experiencing a spinal cord injury second hand, to ask questions and to spend time with fellow carers.
SHH would like to thank Lourens and Julie-Anne very kindly for their generosity in running the networking group and tirelessly working out in the community to support people with spinal cord injury and their families.
Please see here for a complete calendar of dates: http://spinalhomehelp.com.au/event-detail/
For more information, to register your interest in the networking group and to get the address, please contact Julie or Lourens directly at [email protected] or [email protected]
If you require one-to-one professional counselling, please contact Lourens directly.
Upcoming Events at Gold Coast Connect Group
Get Directions
Extra Information
Wheelchair Access Yes
Disabled access Accessible Bathroom, Ramps, Automatic Doors, Wheelchair Parking
Phone Service Yes
Access Fee No fee
Age Ranges Over 8 years of age
Languages Afrikaans
Transport Notes
The Moorooka Community Centre is 350 from bus stops on Beaudesert Road; multiple routes. It is also located 700m from the Moorooka Train Station but please note that this station is NOT wheelchair accessible, there are only stairs to access the platform.
Facility Notes
SHH has our office in the Moorooka Community Centre. We have access to a sunroom and our office space, and the facilities also offer a hall, kitchen and meeting room, which we are able to hire for events and programs.
Volunteer Notes
We encourage volunteers who are considering starting their own support group for people with spinal injury or spouses/families of people with SCI to get in touch with us, and we can see how we can assist you to start up your very own group in your area.
Tags
Families, Support Groups
Share with QR Code