General Health Services
PHN Bundaberg Office
Central Queensland Wide Bay Sunshine Coast PHN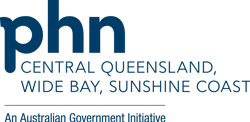 Add to favourites
About Us
The entire region starts as far south as Glasshouse Mountains and stretches north of Yeppoon; west beyond Emerald, encompassing Rockhampton, Hervey Bay, Maryborough, the Sunshine Coast Hinterland, Gayndah, Gladstone and Bundaberg. For more detail, visit the Department of Health website.
PHN Country to Coast will coordinate primary and preventive healthcare – that is, the healthcare that takes place outside of a hospital, such as GPs, allied health, chronic disease management, aged care, mental health and Indigenous health. Primary health care is recognised as the most effective way to keep communities and individuals healthy and well.
PHNs will identify where there are areas of need, such as lack of health care services, difficulty in accessing these services, or regions with particularly high health needs, and work closely with GPs, allied health care providers, hospitals and the broader community to ensure that patients can receive the right care in the right place at the right time.
PHN Country to Coast delivers programs such as Closing the Gap and CCSS (chronic disease support and other health services for Aboriginal and Torres Strait Islander people); ATAPS (access to mental health services for vulnerable groups); and Rural Primary Health Service.
One of the key requirements for the PHN is the establishment of a Community Advisory Committee and a Clinical Council to advise the Board on strategic direction and to ensure that the PHN delivers programs that meet the needs of all the stakeholders of the region.
Community Advisory Committees will provide the community perspective to PHN Boards to ensure that decisions, investments, and innovations are patient centred, cost-effective locally relevant and aligned to local care experiences and expectations. The Community Advisory Committee will be made up of community members from a range of groups and geographic areas to represent the diversity of the region.
Clinical Councils will assist the PHN to develop local strategies to improve the operation of the health care system for patients in the PHN, facilitating effective primary health care provision to reduce avoidable hospital presentations and admissions. The Clinical Council will include representatives from healthcare sectors such as general practice, nursing, allied health, Aboriginal and Torres Strait Islander health, and acute care.
Quick Facts About The Region
Get Directions
Extra Information
Accessible By Anyone
Access Fee No fee
Age Ranges All ages
Share with QR Code