General Welfare & Support Services
Asbestos Related Diseases
Asbestos Disease Support Society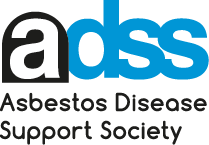 Add to favourites
About Us
The Asbestos Disease Support Society (ADSS) aims to create a community where we all work together to:
support sufferers of an asbestos related disease, their family or carers; and
prevent asbestos exposure in the workplace and community.
Lobby for improvements on asbestos related matters
Work with the health community to aid in better understanding of asbestos related disease
Where possible fund research into asbestos related diseases
Our ethos to assist sufferers to remain at home for as long as possible and as independent as possible even within the health care environment.
We are a national organisation but confine our activities to Queensland, Northern Territory and Northern New South Wales.
People and Organisations pay a fee to join ADSS to show their commitment to the community and assist us in lobbying activities for improvements for sufferers or for protections against asbestos exposure.
Members with an asbestos related disease are entitled to the following services:
Occupational Therapy assessment and if needed a follow up appointment through our contracted Occupational therapists
Dietetics and Nutrition consultation through the University of Qld Clinics
Quarterly newsletter
Invitation to our Biannual Symposium
Invitation to our Ecumenical Service in November
Free consultation with ADSS Lawyers
Welfare assistance in certain circumstances
Other services that we provide are:
access to our Social Worker to assist sufferers understand their entitlements and ensure that they are accessing appropriate medical and health services
telephone support from our volunteers
Morning teas for sufferers in their local community
assistance with testing products in order to identify asbestos content
register of asbestos exposures from the community
provision of up to date information to the medical profession on asbestos related disease
In-service education for nursing and other health staff

On occasion ADSS provides funding for research on asbestos related diseases as well as funding for special beds for hospitals to assist our members remain comfortable and independent.
Our awareness activities include a series of information sheets, attendance at Home shows, Senior Expo's, hospitals and other community events where we can have a stall and handout information or have conversations with people.
ADSS is a not-for-profit Charity registered with the ACNC. We also have deductible gift recipient status whereby donations of $2.00 or more are tax deductible.
Quick Facts About The Region
Get Directions
Extra Information
Wheelchair Access Yes
Phone Service Yes
Accessible By Anyone
Access Fee No fee
Age Ranges All ages
Languages If needed we can facilitate this
Transport Notes
Walking distance from Bowne Hills Train Station
Facility Notes
Wheel Chair access
Share with QR Code