Sports Clubs
Ashley Cupitt Boxing Academy
Ashley Cupitt Boxing Academy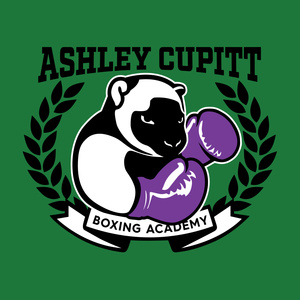 Mon Closed
Tue 6:00 PM to 7:30 PM
Wed 6:00 PM to 7:30 PM
Thu 6:00 PM to 7:30 PM
Fri Closed
Sat Closed
Sun Closed
Add to favourites
About Us
Our Trainers have Blue Cards, First Aid and Boxing Trainer qualifications. Our gym is very family friendly. Creche is available upon request.
Ashley and Louise will train you in fitness circuits and boxing. Ashley has a long list of champion boxers to his credit. Competition and Sparring are optional.
Ashley Cupitt is a local legend who has been voluntarily coaching and mentoring Atherton Tablelands boxers for the past 40 years.

Born into a boxing family, Ashley has harboured a passion for the sport his whole life and discovered his true calling in coaching and mentoring.

Ashley has voluntarily taught hundreds of locals how to box. A truly excellent coach, Ashley has taken several club members to glory at state and national competitions. He instructs people of all ages and abilities, running regular classes that harness boxing to keep healthy and fit.

Keen to address juvenile crime in the region, Ashley uses the club to mentor troubled youths in the community, helping them channel their energy into sport.

A true heavyweight in local spirit, Ashley is a key part of both the history and future of boxing on the Atherton Tablelands.
Costs in 2018:
Children 5-14yo
$30 a year Membership Fee (this helps pay for equipment replacement and Admin costs)
plus $2 per class
$20 per class for casuals (no membership, still have to fill in forms)
Teenagers 15+yo and Adults
$70 a year Membership Fee (this helps pay for equipment replacement and Admin costs)
plus $5 per class
$20 per class for casuals (no membership, still have to fill in forms)
****
Discounts (Per class is same price as normal)
$110 Two Person Membership Fee
You and a friend or partner. (normally $140)
****
$200 Yearly Family Membership Fee
2 Adults & 3 Children (normally $230)
Additional Children +$25 each
****
Pre-Paid Class Card – which allows you to purchase 20 classes in advance!
$35 Child
$90 Teenager/Adult
****
Membership + 20 Class Card
$65 Child (worth $70)
$160 Teenager/Adult (worth $170)
Membership is January to December each year. Same as registration with Boxing League for Boxers.
No lock in contract. We try to keep class prices as low as possible and cover our insurance, administration, rent, equipment and club registration fees. Hand wraps, club shirts, singlets, etc are optional to purchase.
Quick Facts About The Region
Ashley Cupitt Boxing Academy is located in the suburb of
Atherton
, the council of
Tablelands
, the state electorate of
Hill
and the federal electorate of
Kennedy
.
Get Directions
Extra Information
Wheelchair Access Yes
Disabled access This location has disabled access
Accessible By Anyone
Access Fee Full cost
Age Ranges Over 5 years of age
Languages No
Eligibility Notes
None needed.
Tags
Acquired Brain Injury, Adults, Anxiety, Attention Deficit Hyperactivity Disorder, Behaviour Therapy, Boxing, Calisthenics, Children, Disability, Families, Gay, Gentle Exercise, Gyms and Fitness Centres, Health and Wellbeing, Indigenous, Intense Exercise, Intersex, Juvenile Justice, Lesbian, Mature Adults, Men, Mentoring, Multiple Disability, Not-For-Profit Organisations, Obesity, One on One Support, Parent, Personal Care, Physical activity group, Physical disability, Play Therapy, Post Traumatic Stress Disorders, Queer, Rehabilitation Services, Self Defence, Stress Management, Stroke, Students, Therapy, Transgender, Veterans, Volunteering, Weight Loss, Weight Training, Wheelchair Sports, Women, Young Adults, Youth
Share with QR Code
A local gym run by Volunteers providing a Service to our Community. We provide Boxing Training and Fitness Circuits. Old School Training by Old School Trainers, with a laid-back atmosphere. Our trainers will get your heart pumping.
Visit Ashley Cupitt Boxing Academy website