General Disability Services
ISM - Gold Coast Plan Management
ISM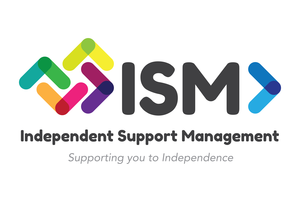 Mon 9:00 AM to 5:00 PM
Tue 9:00 AM to 5:00 PM
Wed 9:00 AM to 5:00 PM
Thu 9:00 AM to 5:00 PM
Fri 9:00 AM to 5:00 PM
Sat Closed
Sun Closed
Add to favourites
About Us
NDIS Plan Management
What is NDIS plan management?
A Plan Manager oversees your NDIS budget by tracking how your funding is spent. Our Plan Managers will have direct access to your budgets, will pay providers on your behalf and process your claims. ISM's Plan Managers will provide you with monthly budget statements, while taking care of your reporting and paperwork requirements.
ISM's Plan Managers boost your freedom by taking the stress and uncertainty out of managing your NDIS budget.
ISM's Plan Managers have a deep knowledge of the NDIS. Combined with their strong NDIA relationships, they can help build your capacity to select and connect with providers and services which suit your needs.
Plan Managers are funded by your NDIS plan. Your ISM Plan Manager is a Registered NDIS Provider. We recommend speaking to your NDIS/Local Area Coordinator planner or talk to one of ISM's NDIS Plan Managers to find out more.
What's special about ISM's plan management?
Truly independent
Honest services, independently owned and operated with no ties to corporations.
Financial experts
Highly experienced in NDIS funding procedures, budget management and bookkeeping services.
Knowledge of the NDIS
Three years in the industry helping NDIS participants reach their personal goals.
Strong NDIS connections
ISM have fortified links and relationships in the community, including working with many stakeholders to assist participant's journey to independence.
Australia-wide access (including rural and remote)
ISM has the capacity to offer services to participants across Australia completely online from our virtual offices, or in-person at our head office in Bundaberg, Queensland.
Quick Facts About The Region
ISM - Gold Coast Plan Management has chosen to only show the suburb their service is based in.
Extra Information
Disabled access This location has disabled access
Online Service Yes
Phone Service Yes
Accessible By Approved service users
Access Fee Full cost
Age Ranges All ages
Tags
NDIS Improved Life Choices
Share with QR Code