Lesbian, Gay, Bisexual and Transgender (LGBT)
Universal Church Of Love, Peace And Equality
Universal Church Of Love, Peace And Equality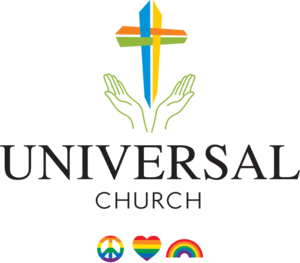 We may have volunteer positions available for the right person. Contact us to discuss
Add to favourites
About Us
Our workshops are truly a life changing experience. Universal Church embraces you with loving acceptance and gives you the tools to access the power within to make a difference in your life. LGBTIQA+ are welcome here. If you are not experiencing what you want in areas of your life e.g. relationships, prosperity, health, or career, you owe it to yourself to participate in one of our workshops.

Loving yourself is the key to healing (transforming) your life. When you really love and accept yourself, your life can blossom. However, this is easier said than done! This workshop will guide participants in exercises to release the past and learn to love themselves. They will learn how their thoughts create their reality and how they can make changes in old thought/feeling patterns to create the life they want now. Using the mirror technique popularized by Louise Hay and other processes, they will take a quantum step in self-acceptance. Using affirmations and visualizations will enable them to focus on the new reality they want to create.
Quick Facts About The Region
Get Directions
Extra Information
Age Ranges All ages
Tags
Gay, LGBTQIA+, LGBTQIA+ Counselling, Queer
Share with QR Code
A Vision of Love, peace and equality for humanity. A local charity that supports local people to build lasting peace.