Sports Clubs
Wing Chun - Thought Method
Wing Chun - Thought Method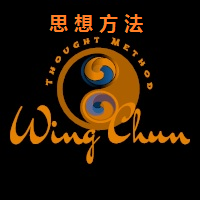 Mon Closed
Tue 6:00 PM to 8:00 PM
Wed Closed
Thu 6:00 PM to 8:00 PM
Fri Closed
Sat Closed
Sun Closed
Add to favourites
About Us
Practicing Wing Chun – Thought Method provides for a multitude of benefits both physically and mentally. Fascinated by the principals and concepts pertaining to self-defence and Wowed by the one inch punch (a demonstration of close range power) I first began my Wing Chun journey back in 1996. Over the years of training I learned that there is so much more to the art than I first imagined.
Typically classes evolve around generating and overcoming force without resorting to use of sheer brute strength. Rather than being methodical –(i.e. learning a series of various techniques which are applied to various self-defence scenarios), we practice exercises and movements to teach the mind and body to generate, react, interact with force instinctively and naturally as it then becomes embedded and never forgotten – like riding a bike or driving a car. You just do it automatically, instinctively and naturally. This actively develops in training - The using, exercising, practicing this part of the mind. It's an integral part of the training and allows the practitioner the ability to remain highly adaptable - As is the nature of the training itself. It adapts to you, your body type, your training goals.
It also leads to a path of self-learning, Self-Cultivation.
Now think of the applications of this as a philosophy approach to Self-Defence! Being the ultimate adaptable…. As in all confronting, violent, crazy scenarios we can never cover all of the variables that arise in these situations. Learning to learn is part of self-cultivation. In Wing Chun the vessel for this is in the forms, exercises and Chi Sao particularly - or the "Kung Fu" aspect. However…… only the vessel for it.
Wing Chun was developed as a means of close range combat designed to overcome a stronger opponent. As earlier mentioned, the training far exceeded my imagination delivering so much more:
Learning about your mind / body coordination functions and really enhancing that connection
Exercising the automated / involuntary/ instinctive part of your mind
A state of relaxation and poise
Body structure alignment and flow
Balance and centre awareness
Enhanced natural reflex action
Speed and power
Offering a free trial lesson - I welcome you to come and begin YOUR OWN Wing Chun Journey
Classes run every Tuesday and Thursday evenings 6pm to 8pm @ Studio 2, Bodywork Evolution. 14/58 Railway St, Mudgeeraba. 4213 .. Steve: 0435 300 506
Quick Facts About The Region
Get Directions
Extra Information
Accessible By Anyone
Access Fee Contact us for details
Age Ranges All ages
Share with QR Code