Community Information & Referral Services
Neami National - Health Service Navigator (Lockyer Valley)
Neami National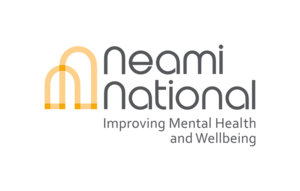 Mon 9:00 AM to 5:00 PM
Tue 9:00 AM to 5:00 PM
Wed 9:00 AM to 5:00 PM
Thu 9:00 AM to 5:00 PM
Fri 9:00 AM to 5:00 PM
Sat Closed
Sun Closed
Add to favourites
About Us
Neami National is a community mental health service supporting people living with mental illness to improve their health, live independently and pursue a life based on their own strengths, values, and goals.
The Health Service Navigator can help you find the right mental health support at the right time. Servicing Ipswich, Toowoomba, Scenic Rim, and the Lockyer Valley. The Health Service Navigator is run by Neami National and RHealth. The service is funded by the Darling Downs and West Moreton PHN (DDWMPHN) under the Australian Government Stepped Care Programme.
Connecting with mental health support
Understanding and navigating the pathways to mental health support can be complex, particularly when people are feeling unwell. The Health Service Navigator acts as a single point of entry to assist people to find and engage with mental health support. The service works with people across the spectrum of need, ranging from those seeking low-intensity support, through to people with complex needs.
Expert help and experience
As part of the Stepped Care approach to mental health, the Health Service Navigator links people with local services and supports them to engage with the services that most suit their needs. The service is staffed by Health Service Navigators, who bring a wealth of experience assisting people to identify and explore their mental health needs. Comprehensively trained in recovery orientated practice and service navigation, the team complement the support offered by available Stepped Care services. In addition to specialised mental health support experience, Health Service Navigators also have a comprehensive understanding of the available local support services and their unique offerings.
Anyone seeking assistance to manage their mental health concerns can access the service. Health Service Navigators facilitate the intake process, referrals and enquiries before connecting people with the most appropriate local service for support.
Neami National - Health Service Navigator (Lockyer Valley) has elected to withhold the display of their location on a map
Extra Information
Online Service Yes
Phone Service Yes
Accessible By Anyone
Access Fee No fee
Age Ranges All ages
Tags
General Mental Health Services, Mental Illness, Support & Referrals, Supports connection
Share with QR Code