General Education Programs
Romafire & First Aid
Romafire & First Aid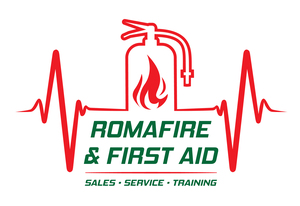 Mon 8:00 AM to 5:00 PM
Tue 8:00 AM to 5:00 PM
Wed 8:00 AM to 5:00 PM
Thu 8:00 AM to 5:00 PM
Fri 8:00 AM to 5:00 PM
Sat Closed
Sun Closed
Add to favourites
About Us
We can provide for you and your staff training in: First Response Instruction in accordance with the Qld Building Fire Safety Regulation, Provide First Aid (HLTAID001, HLTAID002, HLTAID003), Perform Cardio Pulmonary Resuscitation (HLTAID001), Low Voltage Rescue Resuscitation (UETTDRRF06B), Provide an Emergency First Aid Response in an Education and Care Setting (HLTAID004), Provide Advanced Resuscitation (HLTAID007). Bookings are essential.
Registration to attend our regular public first aid training is simple, just go to our website www.romafire.com.au, call our office or email [email protected]
Past community activities: Maranoa Regional Council, in conjunction with Romafire and First Aid, offered FREE rural first aid and fire extinguisher awareness sessions for Maranoa landholders throughout August 2018. The sessions were an opportunity for residents to get hands-on experience with first aid specifically associated with injuries and situations experienced in rural areas.
The aim was for people to come together in a social setting, become familiar with first aid and fire equipment in a relaxed environment, while picking up some vital knowledge.
These workshops were supported by the Maranoa Regional Council and Department of Communities, Child Safety and Disability Services Community Drought Support Package.
Get Directions
Extra Information
Accessible By Anyone
Access Fee Contact us for details
Age Ranges All ages
Tags
Adult/community education, Community Education, First Aid, Registered Training Organisation, Training & vocational education, Workplace safety and/or accident prevention
Share with QR Code
Romafire & First Aid's mission is to be a safe provider and supplier of environmentally friendly, economical and dependable fire fighting equipment and services. We will endeavour to minimise the environmental footprint of our own operations and of those that utilise our services and products.
Visit Romafire & First Aid website