Loss & Grief Support Services & Counselling
Red Nose
Red Nose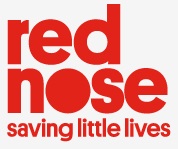 Add to favourites
About Us
SIDS and Kids Safe Sleeping Education campaign targets new and expectant mothers with vital information on how to sleep your baby safely and reduce the risk of Sudden Infant Death Syndrome (SIDS) and fatal sleeping accidents. A range of literature is available including smart phone applications, downloadable brochures and literature from our website. You can also call 1300 308 307 to talk with one a SIDS and Kids Education Coordinator.
SIDS and Kids also has a range of resources for Health Care Professionals and Carers which are available from our Website. We have available for Child Care Centres a Safe Sleeping Child Care Kit which provides information on safe sleeping in a care environment.

For more information contact 1300 308 307.
Quick Facts About The Region
Get Directions
Extra Information
Wheelchair Access Yes
Online Service Yes
Phone Service Yes
Accessible By Anyone
Access Fee No fee
Age Ranges All ages
Share with QR Code
Red Nose is dedicated to saving the lives of babies and children during pregnancy, birth, infancy and childhood and supporting bereaved families. We deliver on our vision through world class research; evidence based education and bereavement support; and advocacy.
Visit Red Nose website