General Health Services
NQPHN - Cairns
NQPHN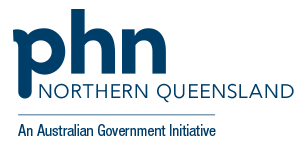 Add to favourites
About Us
Northern Queensland Primary Health Network (NQPHN) is working to make health better for all people in North Queensland. We have a focus on improving health for populations that are most at risk, such as Aboriginal and Torres Strait Islander people and older Australians. We are actively engaging people in communities through our Community Advisory Groups.
Quick Facts About The Region
Get Directions
Extra Information
Age Ranges All ages
Share with QR Code
A not-for-profit organisation funded by the Australian Government to help northern Queenslanders live happier, healthier, longer lives.
Visit NQPHN website
Tweets by nqphn