Drug & Alcohol Services
Fadiss- Central Queensland Rockhampton
Fadiss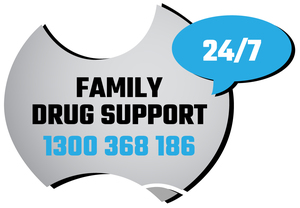 Add to favourites
About Us
Family Drug Support is an Australian wide not for profit organisation and in Queensland we are funded by Queensland Health. We operate from offices in Brisbane and Rockhampton, with phone support accessible across Australia through our 24 hour telephone support line, 1300 368 186. FDS' speciality is working with families who are impacted by someone else's drug and/or alcohol dependency, with family referring to 'anyone who cares'.
We offer a number of free services to assist family members;
24/7 Phone Support line – 1300 368 186
One on one counselling support: face to face support or by telephone
Stepping Forward information sessions: 'Stepping Forward' delivers useful information and support for families supporting a loved one who has problematic substance use. The sessions appeal to a wide audience with emphasis on being straight forward, reality based and interactive.
Stones: is a structured, interactive and experiential course that brings people with similar challenges together. The program is evidence based and evaluations have proven that family members who have completed the program have increased resilience and coping skills. Stones was the Winner of 'Excellence in Prevention and Community Education' - 2009 National Annual Drug and Alcohol Awards.
Support Group Meetings
Family Drug Support offers non-religious, open meetings for family members supporting someone with alcohol and/or drug dependence. Open to anyone and providing opportunities to talk and listen to others in a non-judgemental and safe environment.
Family Support Workers meet families in the community or at one of our office located at;
3 Robinson Rd, Nundah 4012
Rockhampton Business Centre, 110 – 114 Campbell St, Rockhampton (near the cheesecake shop).
Quick Facts About The Region
Get Directions
Extra Information
Disabled access This location has disabled access
Referral Required Self Referral
Accessible By Anyone
Access Fee No fee
Age Ranges All ages
Volunteer Notes
Volunteers assist in our 24 hour telephone support line, with regular two day volunteer training held. The next scheduled training is Saturday 26 and Sunday 27 October 2019. Details on application can be found on our website: www.fds.org.au
Tags
Families, Family Support
Share with QR Code