Disability Information & Counselling
Psychosocial NDIS Supports - West Moreton
RFQ - The Richmond Fellowship of Queensland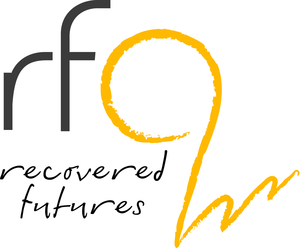 Mon 9:00 AM to 5:00 PM
Tue 9:00 AM to 5:00 PM
Wed 9:00 AM to 5:00 PM
Thu 9:00 AM to 5:00 PM
Fri 9:00 AM to 5:00 PM
Sat Closed
Sun Closed
Add to favourites
About Us
We provide a range of support services, through various funding programs, including the National Disability Insurance Scheme (NDIS). You may be able to access these supports through your NDIS package or referral from your mental health service or pay a fee for service. Our services include:
What is Richmond Fellowship Queensland (RFQ)?
RFQ is a community-owned organisation that supports people facing mental health challenges. Across Queensland, our people and programs encourage self belief and discovery, personal growth and the achievement of life goals.
Where is RFQ located?
RFQ works collaboratively with people, families, carers and partners from:
Brisbane (Metro North and Metro south)
Caboolture
Redcliffe
Logan & Redlands
Ipswich and West Moreton
Bundaberg & Maryborough (Wide Bay)
Toowoomba and Darling Downs region
Townsville
RFQ Corporate office is located in Annerley, Brisbane.
How can RFQ help you?
RFQ offer a range of support services that are funded under the NDIS and recognise and reflect the personalised nature of support we provide. We can help you with
PERSONAL SUPPORT – We provide emotional support and practical assistance to build your daily living skills and maintain a safe, healthy lifestyle and home environment.
COMMUNITY ACCESS – We provide emotional and practical support to engage in daily life activities such as going to the doctor, shopping, visiting friends, using public transport etc.
SKILL BUILDING – We provide support to enable you to gain and build specific skills relating to a goal either as an individual or in group activities. This may include budgeting, decision making, public transport training, maintaining tenancy obligations etc.
SUPPORT COORDINATION – You may also require assistance to help with coordinating and accessing services or support networks; or to build skills to maintain relationships or resolve service delivery issues. These are called Support Coordination supports.
THERAPEUTIC SUPPORT – We offer a range of therapeutic supports for your health & wellbeing, all provided by professional staff. This includes occupational therapy, dietary, nutritional & exercise programs.
OCCUPATIONAL THERAPY ASSESSMENTS – We can provide formal assessments and prepare a plan that includes ways you can improve your daily living, personal care, mobility and movement, communication, independence, and participation in community life.
RFQ's strong focus on collaborative recovery, and commitment to designing services in consultation with people with lived experience, mean we are well placed to provide support and services under the NDIS. You may be able to access these supports through your NDIS package or pay a fee for service. Contact us for more information.
NDIS, RFQ & You

RFQ are registered to provide a range of psychosocial supports under the National Disability Insurance Scheme (NDIS).
For more information ask for the NDIS coordinator in your locale:
Ipswich - 3363 2585
Brisbane North & Caboolture - 3363 2621
Brisbane South, Redlands & Logan - 3363 2555
Toowoomba - 3363 2599
Maryborough & Bundaberg - 3363 2644
FIND OUR MORE at www.rfq.com.au or contact our head office on 3363 2555 or email [email protected]
Similar Providers Nearby
Get Directions
Edit Listing
Not Correct? Tell Us ...
Extra Information
Referral Required Contact us for details
Accessible By Approved service users
Access Fee Contact us for details
Age Ranges Over 18 years of age
Other Requirements NDIS Plan
Languages AUSLAN
Eligibility Notes
Participants with an approved NDIS plan
Tags
NDIS, NDIS Assistance with Daily Life, NDIS Coordination of Supports, NDIS Home, NDIS Improved Daily Living Skills, NDIS Improved Health and Wellbeing, NDIS Improved Relationships, NDIS Increased Social and Community Participation, NDIS Provider - Registered
RFQ is a well respected not for profit organisation and leading provider of psychosocial mental health and recovery support services supporting the Queensland community for over 40 years. We are a NDIS registered provider currently providing NDIS supports in Toowoomba & Ipswich.
Visit RFQ - The Richmond Fellowship of Queensland website