Loss & Grief Support Services & Counselling
JD Counselling
JD Counselling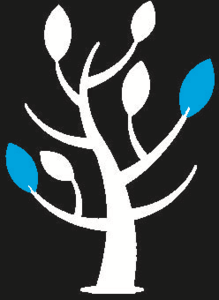 Mon 9:00 AM to 3:00 PM
Tue 9:00 AM to 3:00 PM
Wed 9:00 AM to 3:00 PM
Thu 9:00 AM to 3:00 PM
Fri 9:00 AM to 3:00 PM
Sat Closed
Sun Closed
Add to favourites
About Us
My name is Jason Dingli and I am a father of 4 with two young boys. I lost my beautiful wife Angela to breast cancer 4 years ago. From her first prognosis to after her passing away I found it very hard for anyone to talk to who could relate with what I was going through. I didn't understand grief and I certainly had no idea on how to cope with out my rock in my life.
During this period I tried several counsellors but what I found was it was very generic and there was plenty of help for women and children but for men it was very different. It wasn't until I met a gentleman at a support group who was similar to me and had lost his wife that I began to understand . He had young kids like me and I found someone who understood where I was and what I was going through. I related to him and this was the spark I needed to help me cope with grief and to start to understand that it was ok for a man to not cope etc. I think even these days men feel like they have to be strong and be a rock but that is not the case. We need to grieve, we need to show emotion and its ok for us to fall to pieces.
This is where I want to help. I want to help men and their families through this tough time and be there to listen and give them advice on how to cope with grief. Grief never goes away but with time and help it becomes easier to cope with. I want to help partners from the early stages of diagnosis as this part is so very important and through the journey of the loss of a loved one and hopefully help them come out the other side like I was able to do.
I have finished my Diploma of Counselling and have set up my business JD Counselling. I have set it up so that I can either have clients here in my home office or I can come to them which ever they find easier.
LET'S TALK
Quick Facts About The Region
Similar Providers Nearby
Get Directions
Edit Listing
Not Correct? Tell Us ...
Extra Information
Wheelchair Access Yes
Disabled access This location has disabled access
Online Service Yes
Phone Service Yes
Access Fee Contact us for details
Age Ranges All ages