General Disability Services
AEIOU Foundation For Children With Autism (Toowoomba)
AEIOU Foundation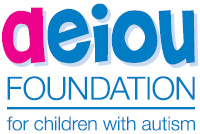 Mon 7:00 AM to 5:00 PM
Tue 7:00 AM to 5:00 PM
Wed 7:00 AM to 5:00 PM
Thu 7:00 AM to 5:00 PM
Fri 7:00 AM to 5:00 PM
Sat Closed
Sun Closed
Add to favourites
About Us
AEIOU Foundation for Children with Autism is one of Australia's largest providers of full-time early intervention, delivering a curriculum that is underpinned by evidence-based practices. We support pre-school aged children with an autism diagnosis in a naturalistic setting. AEIOU's therapy-based program is full-time, providing a minimum of 20 hours of intensive therapy per week. Families also benefit from access to specialist long-day care outside of the program times and regular parent/carer workshops.
Each AEIOU Foundation centre is staffed by a transdisciplinary team of program managers, behaviour therapists, occupational therapists, speech and language pathologists, early childhood teachers and learning facilitators. All staff are skilled in the delivery of autism-specific therapy, and support children to achieve individual goals. We also employ a research and psychology team.
We operate from nine centres across Queensland, including Bray Park, Bundaberg, Camira, Gold Coast, Logan (opening August 2018), Nathan, Sunshine Coast, Toowoomba and Townsville, and one in Brighton, Adelaide, South Australia. Our centres are open from 7am to 5pm (Monday to Friday).
AEIOU Foundation is a Registered NDIS Provider. Learn more about how we assist our families to navigate the NDIS.
If you have a child with an autism diagnosis who is aged between 2 and 6 years, or if you care for a child with autism, talk to us today about how we can help.
Meet Tammie and Oliver, an AEIOU family
Quick Facts About The Region
Get Directions
Extra Information
Referral Required Contact us for details
Accessible By Children with autism aged 2-6 years
Access Fee Contact us for details
Age Ranges All ages
Volunteer Notes
Join our inspiring AEIOU fundraising events support crew today! By volunteering at AEIOU Foundation, you can help us change the life of a child with autism forever. For details, visit https://aeiou.org.au/volunteer
Tags
Autism, Behaviour Therapy, Children, Early Childhood, Early Intervention, Occupational Therapy, Speech Pathology
Share with QR Code