Disability Information & Counselling
Kristalee's counselling for you
Kristalee's counselling for you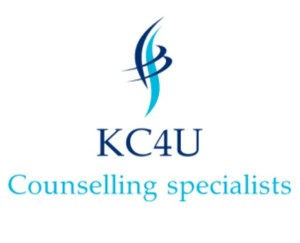 Add to favourites
About Us
Autism specialist counsellors.
In-home support, emotional support dogs, early intervention, community access, social skill programs, emotional regulation programs, family support, NDIS support, company staff training, public speaking, advocacy, and much much more!
Nonverbal specialists!!!
Welcome!
What sets us apart from any other counselling service??
All of our clients receive a three-month intensive support program, that means we are on call for you 24/7 FREE! on top of your paid weekly sessions. (for further information, please contact us)
We have unique and tailored models and numerous choices of therapies available.
We cover all aspects of counselling and are always here for you to help get your life on the track of your choice.
We have specialists in their fields ready and waiting to hear from you.
We are available for any age category.
We offer a holistic approach to every client.
We also provide in-home support, community participation and unique innovative programs.
NDIS participants welcomed.
I am a mum of three ASD children and my oldest is 23 years old (who actually now works for me as our support coordinator and the kids just adore him), so having 25 years of experience living with ASD/ADHD/social disorder/dyslexia certainly gives me a very real perspective of what families are going through and feeling in their times of need and daily struggles. I myself also have high functioning Asperger's syndrome on top of all of my training and qualifications so it's safe to say we really are specialists in our field.
All of our staff regularly upskill every year and we are proud members of the Australian counselling association.
We provide a really unique form of counselling, far from the typical clinical experience that people are used to, besides the fact that we are mobile so the client can feel comfortable and avoid undue distress by not having to take the child out. I work with the entire family, not just the child. In my experience, taking a child out of their comfort zone and away from crucial supports like mum/dad caregivers and so forth for an hour of "therapy" is highly unproductive and rarely produces any achievements or progress therefore not really helping the family dynamics or personal growth for the client. So armed with this knowledge I redefined the approach to therapy to what we practice today, and the results speak for themselves! We are happy to share our personal experiences and how it affected us to help clients realise that we really do get it! We love the transparency between ourselves and our clients, our clients absolutely thrive with our system, we are also on call for all of our clients 24/7 free of charge as we believe it is a crucial part of support and progress to be there for our clients in the heat of the moment to help walk them through our learned strategies in real-time, if the phone call becomes unhelpful we have no hesitation in jumping in the car and heading over to help guide the family through any issue.
It is hard to put onto paper all the things we do for ASD families and clients, so a brief overview of some of the things we do looks a little something like this:
Behaviour modification
Teaching kids how to understand emotions, social cues and expectations.
Get a correct understanding of how wonderful autism really is.
Self-worth
Self-awareness
Strategies to self-manage emotions
Anxiety
Anger issues
Violent behaviour management

Productive and helpful ways to manage parenting autistic children.
Understanding for the parent how to identify an ASD reaction behaviour and why from just naughty behaviour (that would be displayed by what is termed a neurotypical response.)
Non-verbal communication systems developed, designed, taught and implemented by myself.
Sensory experiences and understanding.
Sexual assault victims traumas
All trauma-related issues
We help develop behaviour management plans with schools to help set up kids for long term success.
We work with local police and PCYC.
We include innovative technology to strengthen understandings.
Make recommendations and referrals to other health professionals when needed.
In-home support
Community access
Emotional support dogs where needed or requested.
E-Therapy is now available for those in remote areas! contact us for more information.
Quick Facts About The Region
Get Directions
Extra Information
Wheelchair Access Yes
Disabled access This location has disabled access
Online Service Yes
Phone Service Yes
Accessible By Anyone
Access Fee Full cost
Age Ranges All ages
Facility Notes
Professional autism support service
Tags
Abuse Counselling, Anxiety, Aspergers, Attention Deficit Hyperactivity Disorder, Autism, Bullying, Children, Children's Counselling, Disability, Disability day programs & activities, Dissociative Disorders, Early childhood intervention, Family Counselling, Family Support, NDIS, NDIS Assistance with Social and Community Participation, NDIS Improved Daily Living Skills, NDIS Improved Health and Wellbeing, NDIS Improved Relationships, NDIS Provider - Registered, Neurological disability, Respite Care Services, Social and Community Participation, Social Anxiety, Social Support, Support & Referrals
Share with QR Code