Drug & Alcohol Services
headspace - Albany
YOUTH FOCUS INC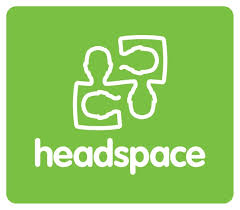 Mon 9:00 AM to 5:00 PM
Tue 9:00 AM to 5:00 PM
Wed 9:00 AM to 8:00 PM
Thu 9:00 AM to 5:00 PM
Fri 9:00 AM to 5:00 PM
Sat Closed
Sun Closed
Add to favourites
About Us
headspace Albany is a part of the National Youth Mental Health Foundation. headspace Albany supports young people aged 12 - 25 who are experiencing mild to moderate mental health concerns and/or substance use issues, and their family and friends. headspace seeks to enhance young people's ability to seek help, and offer youth-centred support and services.
A number of practitioners work from headspace Albany to provide mental health support and counselling for young people. These include Psychologists, Social Workers, Occupational Therapists and Allied Health Professionals. Access to counselling is FREE for young people between the ages of 12 - 25.
headspace Albany offers a GP Service in partnership with Pioneer Health and Hillside Medical Centre, available by appointment for young people between the ages of 12 - 25. Consultations are bulk billed through medicare which means that they are FREE!! Please be sure to bring your Medicare card.
Get Directions
Extra Information
Access Fee No fee
Age Ranges From 12 to 24 years of age
Tags
Alcohol Addiction, Anxiety, Counselling, Depression, Drug Addiction, Drug and Alcohol Counselling, General Counselling, Stress Management, Young Adults, Youth
Share with QR Code