Foundations
The Fathering Project Pkh
The Fathering Project Pkh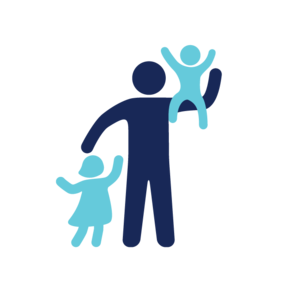 Mon 9:00 AM to 5:00 PM
Tue 9:00 AM to 5:00 PM
Wed 9:00 AM to 5:00 PM
Thu 9:00 AM to 5:00 PM
Fri 9:00 AM to 5:00 PM
Sat Closed
Sun Closed
Add to favourites
About Us
More effective fathers and father-figures means a generation of kids with happier, healthier futures. The Fathering Project aims to inspire and equip fathers and father-figures to positively engage with the children in their lives – for the benefit of kids.
Our Programs
The Fathering Project delivers resources, programs and events specific to the engagement style and needs of dads and father-figures.
Our resources and programs aim to inspire and equip dads and father-figures to be the best they can be and remind our dads and father-figures that they have an important role in building resilience, self-respect, positive self-worth and emotional intelligence in their children.
Resources:
We know that as a father, it's easy to get lost in your other roles and forget what your first job is. Yet, it's the most important job we'll ever do. What we do, or don't do as dads, has an enormous impact on the happiness and health of the kids we love. We're here to help with fathering tips and other resources.
Programs:
Dads Groups are the Project's core program and are established within schools and community groups across the country. The groups provide a safe, inclusive and positive environment where father-figures can learn, share, grow and connect with each other, and their kids. We pride ourselves on our ability to gather and connect men, families and communities in positive ways. The groups are run by dads, for dads and are supported by our staff to create opportunity for positive father-child engagement, discussion of fathering and connection to community.
Events:
Check out what's happening around Australia.
Get Directions
Extra Information
Accessible By Anyone
Access Fee Contact us for details
Age Ranges From 20 to 70 years of age
Gender Male only
Share with QR Code