Mental Health Services
Grow South West Busselton Group
Grow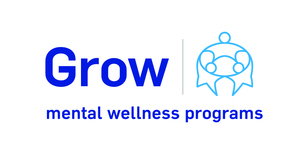 Mon 9:00 AM to 4:00 PM
Tue 9:00 AM to 4:00 PM
Wed 9:00 AM to 4:00 PM
Thu 9:00 AM to 4:00 PM
Fri Closed
Sat Closed
Sun Closed
Add to favourites
About Us
Grow Groups meet weekly for two hours and vary in size from three to ten members and are run by seasoned members who have taken a voluntary leadership role within the group. CURRENTLY ONLINE ONLY DUE TO COVID.
Over the course of each meeting, the group engages in a series of group discussions, interactions, and readings that follow a structure and timetable to ensure everyone has an opportunity to participate, and meetings finish on time.
What makes Grow so special is the practical advice and the wisdoms that are discussed every week from a range of literature, written by members. This literature has proven to be of enormous benefit and can assist with keeping members on track with their road to recovery.
Grow Groups are for people aged 18 years and above, are confidential and free of charge. New members are welcome to bring along a support person for up to three meetings.
Members help to break the stigma often attached to mental illness by talking to others about their struggles in a supportive environment. As well as weekly support meetings Grow also provides opportunities for social events and live-in weekends.
For more information, please contact Grow's South West Field Worker, Emma at [email protected] or 0401 318 682.
Or visit our website www.grow.org.au
Quick Facts About The Region
Get Directions
Extra Information
Accessible By Anyone
Access Fee No fee
Age Ranges Over 18 years of age
Meeting Times
We meet at 12:30 PM on Wednesday each Week
Tags
Anxiety, Borderline Personality Disorder, Carers, Chronic Fatigue Syndrome, Community Group, Depression, Disability, Generalised Anxiety Disorder, Intersex, Mental Illness, Peer Support
Share with QR Code
Grow provides peer support groups through a unique program for improving and maintaining mental well-being. The Grow Program offers practical steps to help you recover your mental health and achieve your personal goals. Grow offers a real life mini community to help restore a sense of personal value, provide a network of friends, an improvement in relationships and education on maintaining good mental health.
Visit Grow website
Tweets by growau