General Recreation and Leisure
Yogazeit. Yoga and Mindfulness
Yogazeit. Yoga and Mindfulness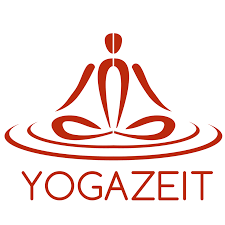 Add to favourites
About Us
We are a Not For Profit and Charity Organisation empowering with evidence-based Yoga and Mindfulness for Children and Seniors. Also offering school programs and programs for Aged Care. Additionally providing Trainings and Professional Development for teaching Children's and Teens Yoga, Yoga Ed. Tools for Teachers (Brain Breaks) in the Classroom, as well as Workshop on teaching Yoga to Seniors. More info can be found at www.yogazeit.com.au
Classes include:
Mindful Movement at School (Yoga and Mindfulness)
Wellbeing Programs for Educators
Wellbeing Programs for Parents
Yoga and Mindfulness for Aged Care
Kids Yoga and Mindfulness School Holiday Workshops
Childcare Yoga and Mindfulness
Early Learning Centre Yoga and Mindfulness
Certified Children's Yoga Teacher Training
Certified Teens Yoga Teacher Training
Chair Yoga Teacher Training Workshop
Yoga in the Classroom Workshops / Training for Educators
Mindfulness for Parents Workshops
Youth strengthening and stretching Workshops
Free Community Teens Yoga and Mindfulness / Kids Yoga and Mindfulness
In-School Yoga
Quick Facts About The Region
Similar Providers Nearby
Yogazeit. Yoga and Mindfulness has chosen to only show the suburb their service is based in.
Extra Information
Age Ranges All ages
Tags
Children, Health and Wellbeing, Mature Adults, Mindfulness, Primary Schools, Secondary Schools, Yoga, Young Adults
Share with QR Code
YOGAZEIT Ltd. is an Australian registered Not for Profit organisation dedicated to empowering and educating Australian School Communities and the Aged Care Sector with Yoga and Mindfulness classes, programs, training, and professional development courses founded on the principles of education, ethics and research. At YOGAZEIT, we believe that the physical, mental, and emotional benefits of yoga and mindfulness should be accessible to all School Communities and Aged Care facilities across Australia, regardless of financial circumstances, gender, age, backgrounds, abilities, challenges and talents. Our VISION is to provide access to yoga and mindfulness programming with a focus on: Australian School Communities, empowering students and educators with tools they can use to reduce stress and anxiety, support resilience, physical and mental fitness, leading to a happier and healthier future. Aged Care Facilities, enhancing residents' quality of life for improved physical, emotional and intellectual wellbeing supporting healthy ageing. We are a team of highly experienced Educators, Business Professionals, Aged Care Workers, Social Scientists and much more. We are committed to changing the scope of Education and Aging, meeting the needs of the Young and Young at Heart through the tools of accessible Yoga and Mindfulness for every BODY.
Visit Yogazeit. Yoga and Mindfulness website