General Self Help Services
National Continence Helpline
Continence Foundation of Australia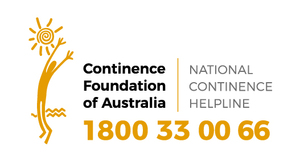 Add to favourites
About Us
The National Continence Helpline is a free telephone advisory service staffed by a team of continence nurse advisors who provide information, education and advice to callers with bladder and or bowel problems.
The Helpline also provides information and advice to health professionals.
The Helpline is funded by the Australian Government Department of Health and available to anyone living in Australia. It operates 8am-8pm (AEST) Monday to Friday.
National Continence Helpline has elected to withhold the display of their location on a map
Extra Information
Phone Service Yes
Age Ranges All ages
Share with QR Code