Adult Health Services
Elise Wynyard Mental Health Counselling
Elise Wynyard Mental Health Counselling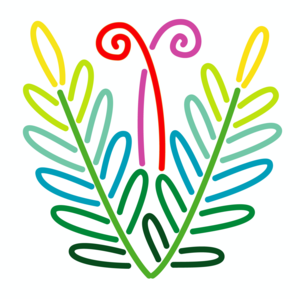 Mon 9:00 AM to 5:00 PM
Tue 9:00 AM to 5:00 PM
Wed 9:00 AM to 5:00 PM
Thu 9:00 AM to 5:00 PM
Fri 9:00 AM to 5:00 PM
Sat Closed
Sun Closed
Add to favourites
About Us
Counselling can help you through all of life's struggles.
Most people experience personal and relationship problems at some time in their lives. Some struggle through on their own, while others take advantage of evidence-based, professional, therapeutic counselling. Elise can help with:
Depression

Anxiety

Trauma

Stress

Major Life Events

Relationship Issues

Grief and Loss

Mental Illness
Most people can get an appointment within a few weeks.
Phone Elise now on 0499 740 074 to discuss your needs.
Rebates available from Medicare, Victimis Services, Workers Comp and NDIS.
* Discount may be offered on fees for people with a low income or government payments.
Quick Facts About The Region
Elise Wynyard Mental Health Counselling is located in the suburb of
Black Head
, the council of
Midcoast
and the federal electorate of
Lyne
.
Get Directions
Extra Information
Wheelchair Access Yes
Disabled access This location has disabled access
Online Service Yes
Phone Service Yes
Accessible By Anyone
Access Fee Contact us for details
Age Ranges Over 16 years of age
Eligibility Notes
If you wish to utilise the Medicare rebate system, you will need a referral from your GP. No charge to approved clients under funding from Victims Services and Workers Compensation. NDIS clients may be eligible for counselling under their NDIS package.
Tags
Abuse Counselling, Adult Mental Health Services, Aged Care, Alcohol Addiction, Allied Health, Anger Management, Anxiety, Art therapy, Assessment and Referral Services, Behaviour Therapy, Bereavement counselling, Bipolar Disorder, Borderline Personality Disorder, Carer support, Chronic Fatigue Syndrome, Clinical Supervision, Cognitive Behaviour Therapy, Counselling, Crime Victims, Crisis Counselling, Depression, Disability, Dissociative Disorders, Divorce, Domestic Violence, Drug and/or alcohol counselling, General Counselling, General Mental Health Services, Generalised Anxiety Disorder, Grief Counselling, Improved Relationships, Indigenous, Men, Mental health advocacy, Mental Illness, Mindfulness, NDIS, NDIS Provider - Registered, Obsessive Compulsive Disorder, Palliative, Phobias, Psychiatric Disability, Psycho-social disability, Psycho-Therapy, Psychology, Recovery, Relationship counselling, Relationships Counselling, Relaxation therapy, Rural and Remote Support, Schizophrenia, Self-harm, Sexual assault counselling, Social Anxiety, Social Work, Spiritual Counselling, Telehealth, Telephone Counselling, Therapy, Trauma Counselling, Victims of crime counselling, Women, Young Adults
Share with QR Code