Allied Health
Far North Chiropractic - Atherton
Far North Chiropractic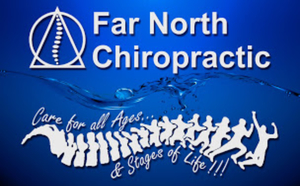 Mon 1:00 PM to 6:30 PM
Tue 9:00 AM to 5:00 PM
Wed 12:30 PM to 5:30 PM
Thu 2:00 PM to 7:00 PM
Fri 9:00 AM to 1:00 PM
Sat Closed
Sun Closed
Add to favourites
About Us
At Far North Chiropractic, we pride ourselves on providing personalised care and attention while providing you with information and answers to all of your questions so you are totally informed and comfortable. The FNC Care Team is totally focused on you and your family!
Our Chiropractors and Massage Therapists are also trained in various techniques of care to enable us to cater for all ages and stages of life! We love providing quality care to newborns, babies, children, teens, young adults, adults and the more mature!
The Far North Chiropractic focus is to make sure you are treated with techniques that suit your needs, while providing you with honest feedback and advice about your health and wellbeing. We have a modern computerised clinic and our Chiropractors regularly travel interstate to ensure their knowledge and skills are up to date so that we can provide you with the best care possible. This means you can be confident with your care from the moment you walk in our door to the moment you leave!!!
As we pride ourselves on quality of care, we use a long Chiropractic consultation model. This means that a New Patient examination and treatment will take approximately one hour. We always provide treatment as part of your inital consultation - the sooner we start you on the road to recovery the better! A regular visit is dependant unpon the patient needs and can vary from ten minutes to half hour. At FNC, the focus is on providing the care that is required at that point in time, so we do not rush people in and out. We seek to find out all relevant information before treating our patients so we can look after them the best way possible.
For your convenience, we also offer Massage services with therapists available to provide various types of massage depending on your individual needs. For those who find they benefit from massage immediately prior to their Chirorpactic care, a discounted quality massage service is available. We also provide many other services such as nutritional advice, practitioner only ranges of supplements, orthotics and lower limb biomechanical assessments, workplace and community seminars and many more!
Quick Facts About The Region
Far North Chiropractic - Atherton is located in the suburb of
Atherton
, the council of
Tablelands
, the state electorate of
Hill
and the federal electorate of
Kennedy
.
Get Directions
Extra Information
Disabled access Portable access ramp available on request
Accessible By Anyone
Access Fee Contact us for details
Age Ranges All ages
Other Requirements Referral not required although we accept Medicare Chronic Disease Management Plan, DVA and WorkCover Referrals
Tags
Chiropractor, Massage, Rehabilitation Services
Share with QR Code