Adult Education
Tenancy Skills Institute
inCommunity Inc.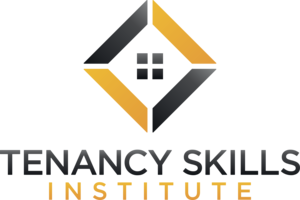 Add to favourites
About Us
The Tenancy Skills Institute aims to create "Tenants of Choice" by equipping communities with the skills and knowledge needed to create solid foundations for successful tenancies.
What it's all about
The Tenancy Skills Institute delivers a competency-based training program which up-skills people who are wanting to rent successfully in the private market. The course is available across the entire state of Queensland. The Tenancy Skills Institute is partnering with the Queensland Government to deliver Skillsets for Successful Tenancies - Dollars and Sense, a free competency-based course that has been designed to help tenants successfully secure and keep a rental property by developing the critical skills needed to rent successfully.
The 10- hr course covers the following key skillsets:
communication
rights and responsibilities
maintaining and cleaning a property
finances and budgeting
Who can enrol
To enrol, you must be a Queensland resident. No matter what age, gender or what your circumstances are, if you're thinking about renting these classes are for you. Even for those who may already be in a rental property, it is guaranteed you will develop new skills that will benefit your current and future tenancies, you'll discover solutions to common renting problems gain new life skills.
Enrol online through the Tenancy Skills Institute website.
Skillsets for Successful Tenancies - Dollars and Sense is funded by the Queensland Government.
Skillsets for Successful Tenancies - Dollars and Sense Promo Clip
Tenancy Skills Institute has chosen to only show the suburb their service is based in.
Extra Information
Disabled access This location has disabled access
Accessible By Anyone
Access Fee No fee
Age Ranges All ages
Eligibility Notes
Course is open for all Queensland residents.
Tags
Adult/community education, Community Education, Education, Life Skills Courses, Public rental housing, Renting and Tenancy, Tenancy Support
Share with QR Code