General Disability Services
Advocacy WA - Bunbury
Advocacy WA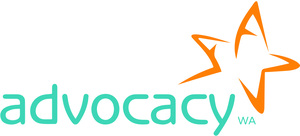 Mon 9:00 AM to 4:30 PM
Tue 9:00 AM to 4:30 PM
Wed 9:00 AM to 4:30 PM
Thu 9:00 AM to 4:30 PM
Fri 9:00 AM to 4:30 PM
Sat Closed
Sun Closed
Add to favourites
About Us
Established in 1991, Advocacy WA (Formally Advocacy South West) is a regionally based community not for profit Western Australian agency that provides information, advocacy and support to people with disabilities or mental health issues who find themselves in vulnerable or marginalised situations living in the South West.
We are publicly funded through the Commonwealth Department of Social Services & the WA Government Disability Services Commission and has the ability to seek funding (grants, sponsorship and donations) from other public and philanthropic sources for discreet projects from time to time.
Advocacy WA advocates for social change and service improvement focusing on, but not limited to, the areas of accommodation, employment and financial security, education and training, transport, and access to specialist health services, so that people with disabilities will be recognised and treated as valued citizens within their community.
WHAT DOES ADVOCACY MEAN?
Advocacy means 'standing by' or 'speaking out' for someone's rights when they are treated unfairly.
Advocacy WA believes that people with a disability have the same rights (and responsibilities) as people who do not have a disability.
We will advocate with and for people with a disability to safeguard (or protect) their capacity to speak out and ensure that their rights are negotiated in practice.
WHO CAN GET HELP?
Anyone with a disability can access this independent service.
We take referrals from other agencies as well as self-referral
We are by appointment only, no walk ins
WHERE DOES ADVOCACY WA COVER?
If you live in the South West we can help. We are based out of our main office in Bunbury but we also have outreach offices in Collie, Manjimup, Margaret River and Busselton. We are able to schedule appointments in other South West locations if required.
Quick Facts About The Region
Similar Providers Nearby
Get Directions
Extra Information
Wheelchair Access Yes
Disabled access This location has disabled access
Referral Required Self Referral
Phone Service Yes
Accessible By Anyone
Access Fee No fee
Age Ranges All ages
Eligibility Notes
Advocacy WA is a free issues based service for people with disability and mental health, therefore eligibility is based on those 2 factors; 1. A person with disability or mental health 2. An issues they require support with
Tags
Disability advocacy, Disability Discrimination, Disability information/referral, Human Rights, Mental health advocacy
Share with QR Code