General Support Services & Counselling
Walking Life's Path Counselling Service
Walking Life's Path Counselling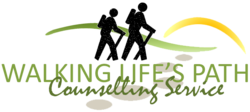 Apple Tree Creek QLD 4660
Add to favourites
About Us
The role of counselling is to neither lead nor follow, though sometimes both are necessary, but to "walk alongside", going where the counselee wants to go, exploring what they want to explore. Walking Life's Path was created in order to "walk" with those seeking help, to clarify and set about reaching their goals, with the primary objective being to empower them to make the right decisions in order to reach said goals, and to be able to "walk away" more self-reliant, with a new or revised set of skills and a greater sense of hope for the future.
Counselling can be particularly helpful if an issue is difficult to face alone or you are unsure how to deal with an issue, it's about working with you on strategies to overcome obstacles and personal challenges that you are facing.
It's not always a matter of being 'unable to cope' but needing the right tools to deal with a situation or issue, whatever that may be. Counselling gives you an opportunity to talk to someone outside the issue which will help you gain clarity on the situation.
At Walking Life's Path we seek to help clients identify goals and potential solutions to problems which cause emotional turmoil; seek to improve communication and coping skills; strengthen self-esteem; and promote behaviour change and optimal mental health; addressing concerns across many lifestyle and life stage events and circumstances.
Common reasons why people seek out counselling include, but not limited to:
- Relationship difficulties,
e.g. frequent fights, extramarital affairs,
sexual worries, loss of intimacy.
- Illness, grief and loss.
- Life transition and adjustment issues.
- Personal growth and understanding.
- Addictive behaviours.
- Sexuality and sexual identity.
- Anxiety, stress or depression.
- Individuals or couples considering marriage.
- New parents facing change.
- Bringing up teenagers.
- Separation or divorce issues.
- Loneliness.
- Adjustment to step-family arrangements.
- Violence and abuse in the relationship.
- Workplace problems, retrenchment or retirement.
Text or email Danielle-Marie at Walking Life's Path today with any questions you may have or to make a booking.
Quick Facts About The Region
Similar Providers Nearby
Walking Life's Path Counselling Service has chosen to only show the suburb their service is based in.
Edit Listing
Not Correct? Tell Us ...
Extra Information
Wheelchair Access Yes
Online Service Yes
Accessible By Anyone
Access Fee Contact us for details
Age Ranges All ages
Share with QR Code
Walking Life's Path is a mobile counselling service running in the Logan area. Dealing with a range of life's issues including with relationships, grief, substance abuse and families. Visit our website for more details, www.liferestored.me/counselling.html or phone Danielle-Marie on 0411 513 430, please leave a message, your call will be returned promptly.
Visit Walking Life's Path Counselling website