General Volunteering Services
Australian Red Cross - Kempsey
Australian Red Cross Society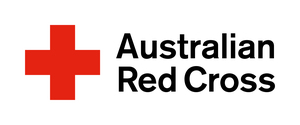 Add to favourites
About Us
The staff and volunteers at the Kempsey office of the Australian Red Cross support communities throughout the Mid North Coast. We provide:
Telecross: a daily telephone call for older people to check on your wellbeing. The volunteer will check to see that you are well and provide a friendly voice to wake up to each morning.
Community Visitors Scheme: supports you to improve your social connections and connect with your community for your wellbeing. An outing or a chat over a cup of coffee with a caring and friendly volunteer could become a highlight of your week, and give you the confidence to meet new people.
Community Engagement & Development: in partnership with local Aboriginal communities, we design and deliver projects that aim to empower people to pursue their goals, and to be culturally appropriate and accessible.
Emergency Services: supporting people at evacuation centres and in the community during and after a disaster. Our volunteers are also essential in helping communities prepare for emergencies and supporting communities to recover long after a disaster has past.
NSW Flood Grants www.redcross.org.au/floodgrants
Emergency resources: https://www.redcross.org.au/get-help/emergencies
If you need support or would like to be involved in any of these services, please contact the office.
Get Directions
Extra Information
Phone Service Yes
Access Fee Contact us for details
Age Ranges All ages
Tags
Disaster Preparation, Disaster Relief, Disaster Response, Social and Community Participation, Support & Referrals
Share with QR Code