General Ageing Services
Angels In Aprons
Angels In Aprons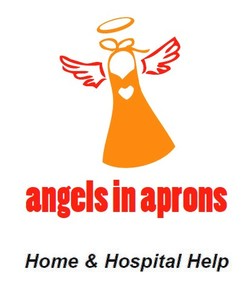 Add to favourites
About Us
Angels in Aprons is one of the Gold Coast's most respected and flexible Government Approved care and support services, providing in-home aged care, support for people dealing with chronic illness, in-home respite and palliative care and family support.
We lead the way for Consumer Directed Care with a reputation for providing complete continuity of care tailored to you and responsive to your needs.
Our services extend from hospital support and social support to help for regional and rural patients, in-home personal and respite care, transport, meal support, 24-hour care and help for new mothers and families. Our warm and caring Angels, including qualified Registered Nurses and Cert III carers, will be there to provide immediate relief in time of crisis, transition care or long term care offering comfort and with a focus on giving you maximum independence and confidence.
Who will provide my care?
Angels in Aprons employs Cert III and IV qualified aged care professionals who build a one on one rapport with each client and their family. We work to minimise stress and provide maximum continuity of care by ensuring a familiar face on each occasion.
We are a welcome and well recognised service in many hospitals, retirement villages and nursing homes and work with hospitals, aged care facilities and other major organisations.
Private Home Care or Funded Home Care Packages (No set up or exit fees)
We are known for helping people to get the most out of their Home Care Package. Our Angels will provide one-on-one care at home tailored to your needs, whether you need a few hours a week or intensive round-the-clock support.
Our team are experienced in supporting people with high care needs, including people with dementia, who prefer to stay in their home amidst familiar and comforting surroundings as they age.
Because our service is flexible and responsive to your changing needs, choosing Angels in Aprons to deliver your Home Care Package means a smoother and less stressful experience for you and better quality of care from people who know you, your interests and needs.
Continuity and a genuine relationship means our carers notice when things aren't right, and we will work with you to change your plan and get you the help you need.
With the new Consumer Directed Care reforms you now hold your own Home Care Package and are able to deal directly with us saving the middle man fees allowing more funds for much needed care. (CALL US we would be glad to explain it to you.)
Personal Care and Respite for all ages
We recognise many people need additional support at home, whether for a short time while they recover from surgery or illness, or for the long-term as they age at home.
Our in-home care and respite team can help with all the activities of daily living including showering, dressing, brushing teeth, shaving, medical prompting and meals preparation.
We can also support families and children while parents are dealing with illness or disability.
24-hour Care and Palliative Care (RN's)
As your needs change, it's good to know that you still have the choice to stay at home.
Because we have a mix of Registered Nurses and Cert III care workers on staff, Angels in Aprons is able to provide 24-hour support in your own home even when you have high needs, ensuring you have your own Angel on hand to provide one-on-one support whenever you need it.
Having 24-hour care at home means being able to keep making the small daily decisions that make life enjoyable, from what to wear to what you'd like for breakfast or when you'll wake up.
Angels in Aprons also works closely with hospital palliative care teams and families to provide in-home palliative care, relieving patients and their families of the burden and stress of a hospital environment.
We provide all the support you need to ensure your family is able to make the most of time together, in the environment you choose to be in.
In-Hospital Care and Transition Care
Angels in Aprons works to relieve the pressure on patients and their families when their lives are disrupted by illness or a hospital stay, providing the support that families would like to give but sometimes can't. We can be there for all or part of a stay, from arrival to the discharge process, and offer the comfort of ongoing support and continuity of care throughout the transition from hospital to home.
Our angels will bring fresh clothes, do laundry, run errands, keep things running smoothly at home by collecting mail and feeding pets, or sit by the bedside when family carers need a break. Our service includes providing transport home and settling the client into a clean and comfortable environment with a well-stocked fridge and a fresh meal, as well as providing follow-up visits, collecting scripts and more.
We also offer support throughout the transition home, including assistance with rehabilitation, transport, medication support and help with personal care and household tasks until you feel well again.
Transport
Our angels provide a door-to-door personal transport service to help people attend social activities, shop, access transport connections and connect with their community when they are unable drive themselves due to temporary disablement or long-term issues. Having access to independent supported transport on their own timetable can make a huge difference in restoring confidence and helping people reconnect with their social networks.
Meal Support
Angels in Aprons provides a variety of meal support services for older people and families.
Whether you are ageing at home and need an Angel to cook and eat with you and help you enjoy the sensory experiences of favourite childhood meals, or you're a busy parent finding it hard to cope, our Angels can take the load and cook meals in your home or deliver fresh, nutritious food to you.
We also provide meal support for people in hospital and aged care who need someone there to help them access and eat their food at meal times, which can often be a busy and confusing time.
How much does it cost?
If you have received an ACAT assessment and are on a Commonwealth Home Care Package you will pay a basic daily fee of about $10 (based on 17.5 per cent of the single age pension).
You may also pay a means-tested additional fee which will be determined by My Aged Care.
If you are not eligible for a funding package, are waiting for assessment or the package you have does not fully meet your needs, you can still access our services immediately. Because we are available from as little as one hour through to 24-hours, our private rates are a cost-effective option when you need support.
We cover the Gold Coast regions, Brisbane Metropolitan area, Sunshine Coast, Moreton Bay, Redlands, Ipswich, Logan, West Moreton, the Darling Downs and Toowoomba.
Please let us know if there is anything we can do, you can email or contact us 8am-5pm Monday-Friday on 5655 0566 or call our after-hours emergency 24/7 mobile on 0426 576 885, or for more information please see our website at www.angelsinaprons.com.au
Our services include: (but are not limited to)
Private In Home Care
Home Care Packages
Dementia, cancer and chronic illness care and hospital support
24-hour care including RN services
In-home Respite Care
Personal care
Transition care
Social support
Transport
Day surgery/Hospital support
Domestic assistance
Family support
Mother's aide and nannying
Meal support/Cooking
Palliative care
Washing/ironing/
Regional visitors support
Recommended by multiple agencies
We have been linked to, mentioned by, and recommended by many Australian-published stories over the years, such as the Courier Mail, The Senior, and the Daily Telegraph, The Australian, newspaper, Take 5!, the QCWA, and many others.
Media Outlets
Our Facebook page is available HERE
We are also available on
Quick Facts About The Region
Get Directions
Extra Information
Wheelchair Access Yes
Online Service Yes
Phone Service Yes
Accessible By Anyone
Access Fee Contact us for details
Age Ranges All ages
Tags
Cancer, Children, Chronic Illness Care, Dementia, Disability, Emergency Relief, Families, Home Nursing Services, Respite Care Services
Share with QR Code