General Legal Assistance & Information
CAIRNS CBD: JP Service Centre (Cairns Central)
JPs FNQ GROUP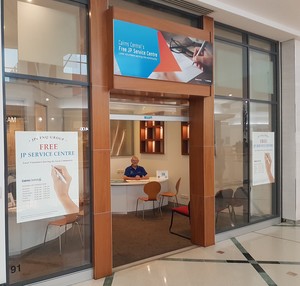 Open Today 10:00 AM to 6:00 PM
Mon 10:00 AM to 2:00 PM
Tue 10:00 AM to 2:00 PM
Wed 10:00 AM to 2:00 PM
Thu 10:00 AM to 6:00 PM
Fri 10:00 AM to 2:00 PM
Sat 10:00 AM to 2:00 PM
Sun Closed
Add to favourites
About Us
Cairns CBD: JP Service Centre (Cairns Central)...
We're delighted to advise that our FREE JP Service Centre is open 6 days a week, every Monday, Tuesday, Wednesday, Thursday, Friday & Saturday between 10.00 am & 2.00 pm and is located on the 1st Floor between Lovisa and Best & Less.
Justices of the Peace (JPs) are voluntary appointed officers who carry out a range of legally-related tasks to help the community.
Their services can range from witnessing and signing formal documents to hearing certain types of court matters. By performing these services, they allow lawyers and the courts to concentrate on complex legal matters.
Justices of the Peace provide a range of FREE legal services that include, but are not restricted to:
Affidavits - Federal, State, Interstate & International
Applications under the Domestic and Family Violence Protection Act 2012
Blue Card Applications
Camera-detected Traffic Infringement Offence Notice - Statutory Declarations
Certifying Personal Photo Identity Documents (Drivers Licence, Passport)
Certifying true copies of Original documents
Commonwealth, State and Interstate Documents
Consent to the marriage of a minor
Enduring Forms: Powers of Attorney & Advanced Health Directives
Federal Circuit & Family Law Court Affidavits
General Powers of Attorney
Land Registry Forms (including Mortgage, Transfer & Lease)
Statutory Declarations - Commonwealth, State, Interstate & International
Titles Registry Forms - Mortgage, Transfers & Lease
Witnessing Last Will and Testaments
Witnessing Legal documents
PLEASE NOTE: Our Cairns Central JP Service Centre has an on-site 'photocopy facility' available for clients requiring photocopies of original documents certified.
Additional volunteers most welcome to join our local JPs FNQ GROUP JP Team.
Contact: Team Leader & Site Coordinator, Selwyn Johnston: 0418 243 652 or e-mail: [email protected]
Quick Facts About The Region
CAIRNS CBD: JP Service Centre - Cairns Central is located in the suburb of
Cairns City
, the council of
Cairns
, the state electorate of
Cairns
and the federal electorate of
Leichhardt
.
Get Directions
Extra Information
Disabled access Access & Toilets
Accessible By Anyone
Access Fee No fee
Age Ranges All ages
Languages YES
Volunteer Notes
CONTACT: Team Leader & Site Coordinator, Selwyn Johnston: 0418 243 652 or e-mail: [email protected]
Tags
Justices of the Peace, Legal Information Services
Share with QR Code