General Disability Services
OC Connections
Oc Connections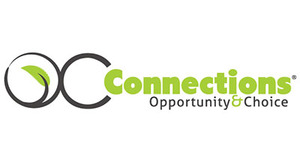 Mon 8:30 AM to 5:00 PM
Tue 8:30 AM to 5:00 PM
Wed 8:30 AM to 5:00 PM
Thu 8:30 AM to 5:00 PM
Fri 8:30 AM to 5:00 PM
Sat Closed
Sun Closed
Add to favourites
About Us
My Home (Community Living)
At OC Connections we understand that 'home' means somewhere safe, a place to truly be yourself and where you can confidently make your individual lifestyle choices.
We work hard to ensure that participants engaged through the Community Living program live the life they choose supported by staff that enable individual choice and promote independence.
We offer a broad range of housing options through our Community Living, In-Home Support and Short Term Accommodation programs for people with an intellectual disability. The programs are designed to be flexible and responsive to individual needs and aim to provide an environment where people can feel comfortable, confident and happy while living as independently as possible.
Flexible options including:
Supported Independent Living
Individual support
In-Home Support
Short Term Accommodation and Assistance
My Life (Independence Support)
At OC Connections, participants choose their own path in consultation with families or carers while staff assist people to implement these choices. All supports aim to increase participant's independence, confidence and life skills. We operate from a central location in Oakleigh as well as a variety of hub locations.
We offer centre-based or community-based individualised activities; including travel training, gardening, shopping, cooking, computer skills and independence skills. Other programs strengthen health and wellbeing or develop creativity through art and music.
My Work (Employment Opportunities)
OC Connections Enterprises (OCCE) provides specialised and innovative employment options, as well as skill development, learning opportunities and the chance to complete workplace training certificates.

Employment and workplace training offers participants a sense of fulfilment, connects them with community and enables them to make a valuable contribution. OCCE currently offer employment and learning opportunities within the administration, car washing, hospitality and packaging.
Opportunities include:
Certificate 1 Transition to Education
Work Experience
School Leavers Employment Support (SLES)
Supported Employment
Pathways to open employment

Towards Employment (SLES)
Towards Employment is an NDIS funded School Leavers Employment Support (SLES) service providing a suite of activities to assist school leavers with a disability to gain the skills and confidence to transition to meaningful employment.
This new OCC service is flexible and responsive to the individual training and development needs and goals of each participant and focuses on employment focussed outcomes. Training opportunities are offered in both group and individualised sessions.
Participants have the opportunity to undertake activities that will build life and work skills, including, but not limited to: personal goal setting, literacy and numeracy, job matching and selection, budgeting and money management, travel training, working unsupervised, workplace safety, teamwork, social skills, interview training, technology, healthy relationships and public speaking.
Work placements and job sampling are a major component of the service and participants will work towards a six month to year-long paid work placement.
Co-ordination of Support
OC Connections Co-ordination of Support works with you to:
Learn about the NDIS and how it works
Set up the myGov account and navigate the NDIS Participant Portal
Put your NDIS plan into action and monitor your progress to meet your goals
Identify providers of NDIS funded supports
Connect you to the services that you choose
Build your confidence and skills to enable you to control and manage services and budgets
Work through any problems that may arise with support providers
Connect you with your community, your formal and informal supports
Prepare for your annual NDIA Plan Review.
Quick Facts About The Region
Get Directions
Extra Information
Wheelchair Access Yes
Disabled access This location has disabled access
Accessible By Approved service users
Access Fee No fee
Age Ranges Over 15 years of age
Other Requirements NDIS funding
Volunteer Notes
• Supporting participants in day activity programs • Community Friend – share a hobby or outings • Handyman • Assisting recreational activities • Support Fundraising events • Sharing professional skills
Tags
Disability supported accommodation
Share with QR Code