Mental Health Services
Lifeworks Occupational Therapy - Subiaco
Lifeworks Occupational Therapy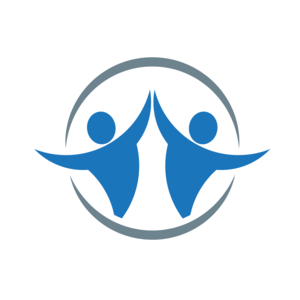 Mon 9:00 AM to 5:00 PM
Tue 9:00 AM to 5:00 PM
Wed 9:00 AM to 5:00 PM
Thu 9:00 AM to 5:00 PM
Fri 9:00 AM to 5:00 PM
Sat Closed
Sun Closed
Add to favourites
About Us
An experienced occupational therapy service providing clinic and home based therapy for people with chronic and/or complex health conditions, including chronic pain and mental health. We work to give people with chronic or complex health conditions the knowledge, skills and power to move forward with confidence, and overcome barriers, so they can live their best possible life.
When people first come to see us, their lives have been significantly disrupted by a health condition. They often feel like they have lost control, and don't know how to get their lives back. We listen to their story, and we hear what has happened to them. We explore with them what they want and how they would like their lives to be.
We use this information, along with our clinical expertise, to help them map out a plan to get where they want to go. We guide people to make changes in order to overcome barriers. Our job is done when our clients are confident to continue their journey on their own, when they feel they have regained control.
A person may be suitable for LifeWorks Occupational Therapy services if they experience any of the following:
Difficulty functioning within their work, home, social or recreational environments
Lack of motivation in managing their self-care, or doing their usual daily activities
Difficulty coping at work or home
Poor sleep
Chronic pain
Withdrawal from friends and family or preferring to be alone
Disorganisation
Loss of role (e.g. worker, partner, caregiver)
Feelings of failure, inadequacy or loneliness
Increased use of substances to cope (e.g. alcohol)
Feeling overwhelmed
Lack of meaning or purpose in life
Lack of self-confidence or poor self esteem
Struggling with relationships
Chronic fatigue
Unemployment or difficulty finding work
Struggling to negotiate the health care or welfare systems
Considering neuromodulation implant treatment
Get Directions
Extra Information
Disabled access Disabled toilets
Online Service Yes
Phone Service Yes
Accessible By Anyone
Access Fee Contact us for details
Age Ranges All ages
Transport Notes
1.5 hours free parking underneath Subiaco Square shopping centre 2 minute walk from Subiaco train station
Tags
Assistive Technology, Case Management, Chronic Disease, Chronic Fatigue Syndrome, Cognitive Behaviour Therapy, Mental Illness, NDIS Assistive Technology, NDIS Provider - Registered, Neurological disability, Occupational Therapy, Pain Management, Physical disability, Psycho-social disability
Share with QR Code