Youth Information & Counselling
Strong Spirit Strong Mind (Metro Project)
MENTAL HEALTH COMMISSION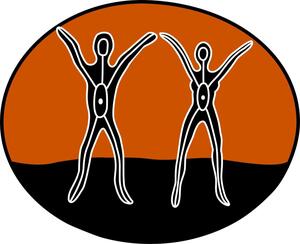 Add to favourites
About Us
The Strong Spirit Strong Mind Metro Project aims to raise awareness of the harms associated with alcohol and other drug (AOD) issues among Aboriginal people, families and communities in the Perth Metropolitan area. The project focuses on young people aged 12 to 25 years and encourages Aboriginal people to develop the knowledge, and attitudes to choose healthy lifestyles, promote healthy environments and create safer communities.
Project activities include the development of:
a prevention campaign
an Aboriginal Youth Network Group
targeted AOD strategies for Aboriginal young people
The Strong Spirit Strong Mind Metro Project is managed by the Mental Health Commission, as part of its Strong Spirit Strong Mind Aboriginal Programs.
Mental Health Commission of Western Australia has chosen to only show the suburb their service is based in.
Extra Information
Accessible By Anyone
Access Fee No fee
Age Ranges All ages
Tags
Drug and/or alcohol information/referral, Indigenous, Youth
Share with QR Code
The Mental Health Commission strives to establish mental health, alcohol and other drug systems that meet the needs of Western Australia's population and deliver quality outcomes for individuals and their families. Our mission is to be a respected leader in commissioning, providing and partnering in the delivery of: - prevention, promotion and early intervention programs - treatment, services and supports - research, policy and system improvements. The Commission was established on 8 March 2010 to lead mental health reform throughout the State and work towards a modern effective mental health system that places the individual and their recovery at the centre of its focus. The Commission was created initially by transferring existing resources of the Mental Health Division of the Department of Health. On 1 July 2015, the Mental Health Commission and the Drug and Alcohol Office amalgamated, establishing an integrated approach to mental health and alcohol and other drugs service delivery for Western Australia. The merger recognises that commonly, drug and alcohol and mental health problems co-exist. Studies estimate that at least 30% to 50% of people with mental health or alcohol or other drug problems have co-occurring problems. We do not provide direct mental health services, but purchase services for the State from a range of providers including public Health Service Providers, a wide range of non-government organisations and private service providers. Since the amalgamation we are also responsible for the network of drug and alcohol treatment services and programs formerly provided or purchased by the Drug and Alcohol Office.
Visit MENTAL HEALTH COMMISSION website
Tweets by mentalhealthwa