Crafts
Little Grubbs Orchard
Little Grubbs Orchard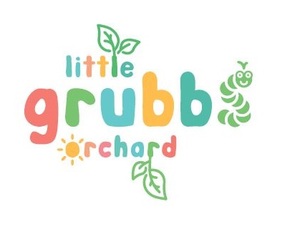 Mon 9:30 AM to 5:30 PM
Tue 9:30 AM to 5:30 PM
Wed 9:30 AM to 5:30 PM
Thu 9:30 AM to 5:30 PM
Fri 9:30 AM to 5:30 PM
Sat 9:30 AM to 1:30 PM
Sun Closed
Add to favourites
About Us
We provide premium, gold standard early intervention and behavioural support programs and services that is scientifically researched and evidence-based to support people of all abilities, specialising in conditions such as Autism Spectrum Disorder & Developmental Delay.
Quick Facts About The Region
Get Directions
Extra Information
Online Service Yes
Phone Service Yes
Accessible By Anyone
Access Fee Contact us for details
Age Ranges Under 18 years of age
Volunteer Notes
To help assist supporting people with disabilities in the community.
Tags
Activities, Alexander technique therapy, Arts and Crafts, Assistance with Education, Assistive Technology, Attention Deficit Hyperactivity Disorder, Autism, Behaviour Therapy, Carer support, Child Development, Childcare, Children, Childrens play programs, Cognitive Behaviour Therapy, Complex Needs, Coordination of supports, Developmental Delay, Disability aids & equipment, Disability case management, Disability day programs & activities, Disability Support Services, Early Childhood, Early childhood intervention, Early Intervention, Education, Education Information, Families, Family Support, Fitness, Group Therapy, Holiday programs, Home Care Packages, Improved Learning, In-Home Support, Intellectual Disability, Kindergarten, Kindergarten inclusion support for children with a disability, Literacy and Numeracy Programmes, Literature, Mentoring, Mindfulness, Mobile Therapy, Multiple Disability, Music, NDIS, NDIS Assistance with Daily Life, NDIS Consumables, NDIS Coordination of Supports, NDIS Plan Self-Management, NDIS Provider - Not Registered, Neurological disability, Newsletter, Not-For-Profit Organisations, Occasional child care, Occupational Health and Safety, Occupational Therapy, One on One Support, Outdoor Education, Outreach, Outside School Hours Care, Parent, Parenting & Family Education, Parenting & Family Management/Support, Parenting Skills, Personal Care, Physical activity group, Physical activity programs, Physical disability, Play Therapy, Playgroup, Preschool, Programs, Psycho-social disability, Social and Community Participation, Social Group, Social Support, Specialist coordination of supports, Speech Impairment, Speech Pathology, Speech pathology/therapy, Supervised Visits, Support Groups, Supports coordination, Telehealth, Telephone Counselling, Therapy, Visual Aids, Volunteering
Share with QR Code
VISION A community where everyone living with autism can live the life they choose to live. Giving children a voice in their world, as "Autism: Apart of our world… Not a world apart". MISSION To enhance the quality of life for individuals and families affected by Autism Spectrum Disorders (ASD) by: ? Providing holistic support to individuals and families; ? Providing supportive services to promote autism awareness, special education, and supportive environment. ? Applying a strength-based approach with a focus on empowerment and instilling confidence; ? Partnering, aligning and collaborating with existing organisations with similar values; ? Sharing our success with other support networks, and pioneering positive change and improved support services through these meaningful partnerships; ? Creating and improving choice and control in social and respite opportunities; ? Building community participation, inclusion and contribution for all people with disabilities, through improved understanding and awareness.
Visit Little Grubbs Orchard website