General Welfare & Support Services
Lotus Place
Micah Projects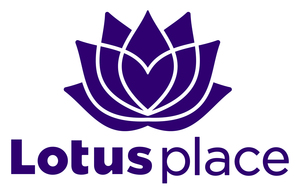 Add to favourites
About Us
What are our values?
Lotus Place focuses on helping each person to fulfill their potential, and to access justice and healing from the effects of childhood abuse.
Since the beginning, there have been many ways in which we have involved Forgotten Australians and Former Child Migrants in our decision-making. These have included our decisions about the formation of Lotus Place, and also about what our core values should be - how we should approach everything that we do. Together we have agreed that Lotus Place should be about:
providing people with choice
enabling people to have a voice
creating an environment of empowerment
upholding the dignity of people at all times
relating with respect
nurturing hope against all historical odds
providing a space where people feel safe, and privacy is ensured.
Lotus Place Services
Lotus Place provides integrated peer support, advocacy, counselling and other support services to Forgotten Australians and Former Child Migrants.
Our services are funded by the Queensland and Australian Governments and include:
an information resource centre and gateway
personal and skills development opportunities and peer support activities
individual advocacy and support to seek access to government and community services
help to seek redress of past abuse through the criminal justice system , civil processes, or internal church or religious institutional processess
help to obtain personal records, reconnect with family and trace your history
support for regional peer networks and activities
access to professional support and counselling services
information and referral to other services.
For more information contact Lotus Place.
What is the connection between Lotus Place and Micah Projects?
Micah Projects is a community based organisation in Brisbane, Queensland. Our aim is to create justice, and respond to injustice at personal, social and structural levels in society, including government, church and business.
We are a legally incorporated organisation under the Incorporations Act of Queensland. The Board of Micah Projects is responsible for the governance on Micah Projects and its activities and services, in conjunction with the Coordinator and staff. Micah Projects has legal and governing responsibility for Lotus Place operations.
Micah Projects has been providing services to people in institutions, foster care and detention centres since 1997, including a victims of crime service for people who experienced abuse by professionals and clergy. This work commenced through the establishment of the Esther Trust, which provided the specialist advice and input from the Esther Trust Victim Advisory Committee and implemented the findings of a two year pilot project called Project Esther.
Micah Projects and the peer support Historical Abuse Network (HAN) have worked in partnership to help bring about the acknowledgement by State and Australian Governments, and continue to make Australians aware, of the issues facing Forgotten Australians and Former Child Migrants.
Today Lotus Place provides a range of services and links people with services in their community through funding from the Australian and Queensland Governments for Forgotten Australians and Former Child Migrants support services.
To find out more about Micah Projects, please view our website.
How did Lotus Place come about?
Lotus Place was originally called the Esther Centre, which had been set up in 1998 following the work of Project Esther (1994 – 1997) to address and prevent violence within Christian Communities.
The Esther Centre evolved over the years to supporting people who had experienced physical, emotional and/or sexual abuse, not just in faith-centred communities, but also in human services, government and church-run institutions responsible for the care and protection of children.
In 1999 the Queensland Government commissioned the Forde Inquiry into the Abuse of Children in Queensland institutions operated by the state and churches from 1911 to 1999.
The Esther Centre prepared submissions for the Forde Inquiry, provided individual support to people presenting to the Inquiry, and actively researched models of redress, services provision, peer support and advocacy.
Among its many recommendations, the Forde Report advocated for a 'one stop shop' for victims of abuse in institutions, to provide services including counselling, skills development, access to records, and assistance in tracing their families.
In 2001 and 2004, the Lost Innocents Report and Forgotten Australians Reportwere presented to the Australian Senate, after submissions and interviews were held acorss the country with people who had been in out of home care run by state governments and church authorities. Both reports advocated strongly for an apology to Forgotten Australians and Former Child Migrants, as well as for concrete measures to acknowledge the harm suffered by children whilst in care. Members of the Historical Abuse Network and many committed individuals were supported in providing input to these Inquiries.
It was clear that State and Australian Governments were taking seriously the issues facing Forgotten Australians and Former Child Migrants. In 2006, in recognition of this major achievement, and after much consultation, the Esther Centre was renamed Lotus Place.
The lotus flower has its origins and roots in the muddy waters below the surface, yet above the water it is a beautiful resilient flower. After a consultative process the Lotus Flower was chosen as both a metaphor and image to represent the journey from adversity to hope.
In 1999, following the Forde Inquiry, then Premier Peter Beattie and Minister Anna Bligh apologised to Queensland Forgotten Australians and Former Child Migrants.
In 2009, then Prime Minister Kevin Rudd delivered an Apology to the more than 500,000 people who as children were placed in care in an orphanage, home, or other form of out-of-home care during the last century.
For more information please contact Lotus Place.
Quick Facts About The Region
Similar Providers Nearby
Get Directions
Edit Listing
Not Correct? Tell Us ...
Extra Information
Accessible By Anyone
Access Fee No fee
Age Ranges All ages
To respond to people who experience exclusion, poverty, injustice and social isolation so that they may experience inclusion, economic wellbeing, justice and connection within their community of choice.