Mental Health Services
William Macaulay Counselling Perth, Wembley
William Macaulay Counselling Perth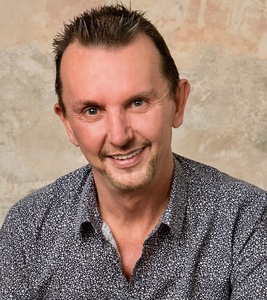 Mon 9:00 AM to 7:00 PM
Tue 9:00 AM to 7:00 PM
Wed 9:00 AM to 7:00 PM
Thu 9:00 AM to 7:00 PM
Fri 9:00 AM to 7:00 PM
Sat 10:00 AM to 2:00 PM
Sun Closed
Add to favourites
About Us
Are you struggling with personal relationship issues and seeking professional guidance? William offers compassionate and effective counselling and psychological services in Perth to individuals facing a wide range of challenges.
His primary goal is to empower clients, helping them develop self-awareness and acquire essential skills to navigate emotions, moods, and relationships effectively. With William's support, you can address various human struggles such as anxiety, depression, emotional dysregulation, identity issues, substance misuse, self-harm, relationship problems, and self-esteem concerns.
Why not contact him today and take that first step to achieve your goal towards a more fulfilled and enriched life? A life that is free of emotional pain and consists of a healthy connection with yourself and the people that are important to you.
To find out more about his counselling services, please feel free to contact him or visit his website via the link on this page.
Get Directions
Extra Information
Accessible By Anyone
Access Fee Contact us for details
Age Ranges Over 15 years of age
Tags
Adult Mental Health Services, Anger Management, Anxiety, Bisexual, Counselling, Depression, Drug and Alcohol Counselling, Gay, Genderfluid, General Counselling, Lesbian, LGBTQIA+ Counselling, Psychology, Relationship counselling, Self-Esteem, Social Anxiety, Transgender
Share with QR Code