Outdoor Recreation and Leisure
National Arboretum
CHIEF MINISTER TREASURY AND ECONOMIC DEVELOPMENT DIRECTORATE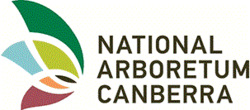 Add to favourites
About Us
The National Arboretum Canberra features 94 forests of rare, endangered and symbolic trees from around Australia and the world. Many of the trees are still young but two of the forests are nearly 100 hundred years old. Over 44,000 trees from over 100 countries are growing across the huge 250 hectare (618 acre) site, making it one of the world's largest living collections of rare, endangered and significant trees.
The Village Centre is the first point of arrival for many visitors at the Arboretum, offering an elegant and memorable welcome. This award-winning, architect-designed building with panoramic views over Canberra provides a variety of high-quality visitor services and facilities, including a restaurant, cafe, gift shop, information hub, and the National Bonsai and Penjing Collection.
The unique nature-themed Pod Playground abuts the northern side of the Village Centre, and the Canberra Discovery Garden is located on the southern side.
Winner of the World Architecture Festival for Landscape 2014, the National Arboretum surrounds visitors with panoramic views, stunning architecture and the natural beauty of trees and gardens.
In time, the Arboretum will be home to 104 forests of rare, endangered and symbolic trees from Australia and around the world.
The average size of the forests is 2 hectares (5 acres) and most consist of a single species of tree, or two species where a host forest is planted in conjunction with a rare or endangered species. When grown, the forests will provide visitors with the experience of being enveloped in a forest of one species of tree.
Three of the forests are nearly one hundred years old - the cork oak forest (Quercus suber), planted 1917–1920; the Himalayan cedar forest (Cedrus deodara), planted 1917-1930; and the pencil pines (Cupressus sempervirens 'Stricta'), planted 1919-1921, most of which lie on the other side of the Tuggeranong Parkway.
The Arboretum provides an opportunity to conserve threatened species and learn about their growing preferences. It also provides a place for community recreation and culture, ongoing education and research.
Quick Facts About The Region
Get Directions
Extra Information
Wheelchair Access Yes
Accessible By Anyone
Access Fee No fee
Age Ranges All ages
Share with QR Code