National & International Advocacy Services
Parkinson's Australia
Parkinson's Australia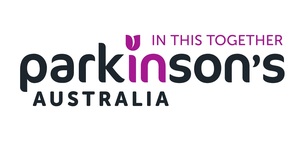 Mon 8:30 AM to 5:30 PM
Tue 8:30 AM to 5:30 PM
Wed 8:30 AM to 5:30 PM
Thu 8:30 AM to 5:30 PM
Fri 8:30 AM to 5:30 PM
Sat Closed
Sun Closed
Add to favourites
About Us
ABOUT US
Parkinson's Australia is the national peak body and charity representing more than 70,000 Australians living with Parkinson's. We advocate for the needs of people living with Parkinson's, and for their families and carers.
Parkinson's Australia represents, at the national level, the interests of its federation of state and territory members on all matters relating to Parkinson's and carer issues.
The role of Parkinson's Australia is to advocate on the basis of evidence-based policy, promote awareness of Parkinson's and support education about Parkinson's in the community and with Clinicians.
We are committed to a strong consumer focus and work with all Parkinson's state organisations (who provide support services, education and information) to advocate on behalf of the Parkinson's community at a federal level.
We are represented on the National Neurological Alliance group advocating for better services to people affected by progressive degenerative neurological diseases in Australia.
The Parliamentary Friends of Parkinson's was reconvened for the 45th Parliament. Ann Sudmalis MP and Senator Carol Brown are the convenors of the group whose primary objective is to support the work of Parkinson's Australia in improving funding for services to and to broaden research and to raise awareness for people living with Parkinson's.
We are committed to achieving a Parkinson's-friendly society where people living with Parkinson's, their carers and family members are supported, respected, empowered, and engaged in community life.
Quick Facts About The Region
Similar Providers Nearby
Get Directions
Extra Information
Disabled access This location does not have disabled access
Online Service Yes
Accessible By Anyone
Access Fee No fee
Age Ranges All ages
Tags
Advocacy, Aged Care, Parkinsons Disease
Share with QR Code
Parkinson's Australia works collaboratively at a national level with member organisations to advance the interests of people affected by Parkinson's, by developing national policies, promoting research and best practice in treatment and being the national voice of the Parkinson's community.
Visit Parkinson's Australia website
Tweets by ParkinsonsAus