Suicide & Self Harm Information
Brisbane Rape and Incest Survivors Support Centre
Women's House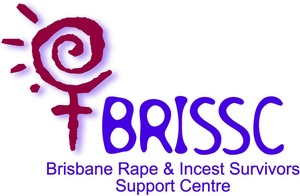 Mon 9:00 AM to 5:00 PM
Tue 9:00 AM to 5:00 PM
Wed 9:00 AM to 5:00 PM
Thu 9:00 AM to 5:00 PM
Fri Closed
Sat Closed
Sun Closed
Add to favourites
About Us
BRISSC telephone support line provides support, advocacy, information and referral to women who have experienced sexual violence. We also offer support, information and referrals to friends and family members of survivors, male survivors and the wider community over the phone.
Phone: 07 3391 0004
9am – 1pm Monday to Thursday.
Individual support and counselling is offered at both Women's House in Woolloongabba and Inala through Brisbane Southwest Support & Sexual Violence Prevention Service. To access individual support and counselling, or to find out more, please call the support line on 07 3391 0004.
BRISSC provides both open and closed support and social action groups for survivors of sexual violence regularly. Groups are a great opportunity to connect with other survivors of sexual violence. Groups are advertised via this page, our email lists and through our Facebook page. Please keep an eye out and if you see a group you are interested in attending let us know on 3391 0004 or by emailing [email protected].
If you would like to be added to our email list please contact us on 3391 2573 or email [email protected]
Quick Facts About The Region
Get Directions
Extra Information
Wheelchair Access Yes
Phone Service Yes
Accessible By Anyone
Access Fee No fee
Age Ranges Over 15 years of age
Gender Female only
Share with QR Code