Crisis Counselling & Intervention Services
Parentline
Parentline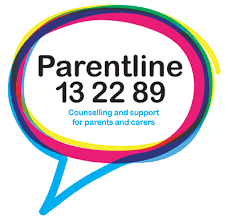 Open Today 8:00 AM to 10:00 PM
Mon 8:00 AM to 10:00 PM
Tue 8:00 AM to 10:00 PM
Wed 8:00 AM to 10:00 PM
Thu 8:00 AM to 10:00 PM
Fri 8:00 AM to 10:00 PM
Sat 8:00 AM to 10:00 PM
Sun 8:00 AM to 10:00 PM
Add to favourites
About Us
Sometimes you just need to talk to someone. Sometimes you need guidance. You can talk to our qualified Parentline counsellors about challenges you're facing as a parent or about issues affecting your family.
Whether it's support for challenging behaviour, your relationship with your children, co-parenting guidance or mental health help, Parentline is here for you.
All parents want to do the best for their children. However, sometimes we need help with this due to things outside our control. From newborns to teenagers, whatever it is. Talking things over with a trained Parentline counsellor, who can offer guidance and support, may help you understand what your loved ones need.
Kids do better when their parents feel supported, Parentline is here to support parents 8am-10pm, 7 days a week.
Quick Facts About The Region
Get Directions
Extra Information
Phone Service Yes
Accessible By Anyone
Access Fee No fee
Age Ranges From 16 to 85 years of age
Tags
Counselling, Crisis Counselling, Families, Family Counselling, Family Support, General Counselling, Parent, Parenting Skills, Support & Referrals, Telephone Counselling
Share with QR Code